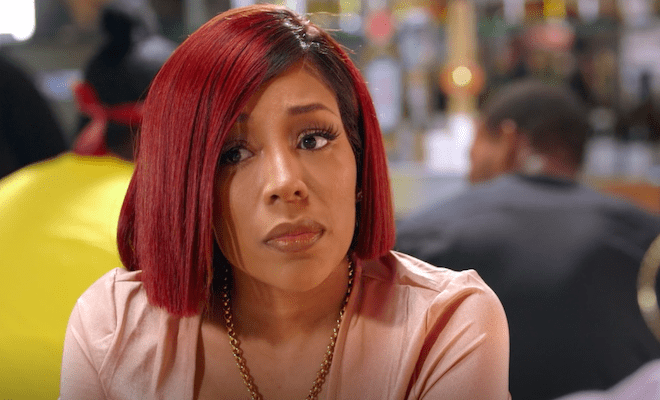 By: Amanda Anderson-Niles
K. Michelle appears to be trying to stay drama free on "Love And Hip Hop Hollywood." However, she's already managed to rub Apryl Jones the wrong way. She did this by telling Moniece Slaughter that Apryl kissed Fizz. She was also critical of Apryl and Moniece touring together.
Apryl wasn't the only one annoyed by what K. had to say. Zell Swag and Paris Phillips got shady on the latest episode. But they had, even more, to say on a bonus clip. Meanwhile, K. returned the shade on Twitter.
Click next for the details.