Wendy made some controversial comments about NeNe on WWHL.
"Real Housewives of Atlanta" star NeNe Leakes has been in the headlines for weeks now. People were speculating about her future on the show. And she recently confirmed that she won't be on the upcoming season. While she originally seemed to be a good sport about it, her feelings have changed after some recent actions from Andy Cohen.
In fact, Andy had Wendy Williams appear on "Watch What Happens Live." And they discussed NeNe. While Wendy said they are still friends despite past mishaps, some shade was thrown as well.
Wendy said that it would be boring if NeNe got her own spinoff show with her family. Plus, she figures NeNe would have to return at some point for the money.
NeNe dragged Wendy and Andy.
NeNe was not here for Wendy's comments. So she took to Twitter to clap back.
In a series of tweets, she wrote, "Both are f their ratings are LOW! Bye QUEENS. She on coc*ine so they should stop using her to talk! They both need my help with their poor ratings. Keep trying me sir and imma let the world know who you really are. I will ALWAYS eat good! Believe that. I have ALWAYS believed in multiple streams of income so the leakes are good you old coc*ine head and you ole racist. No one knew you until YOU knew me. Remember I'm ICON. Don't forget."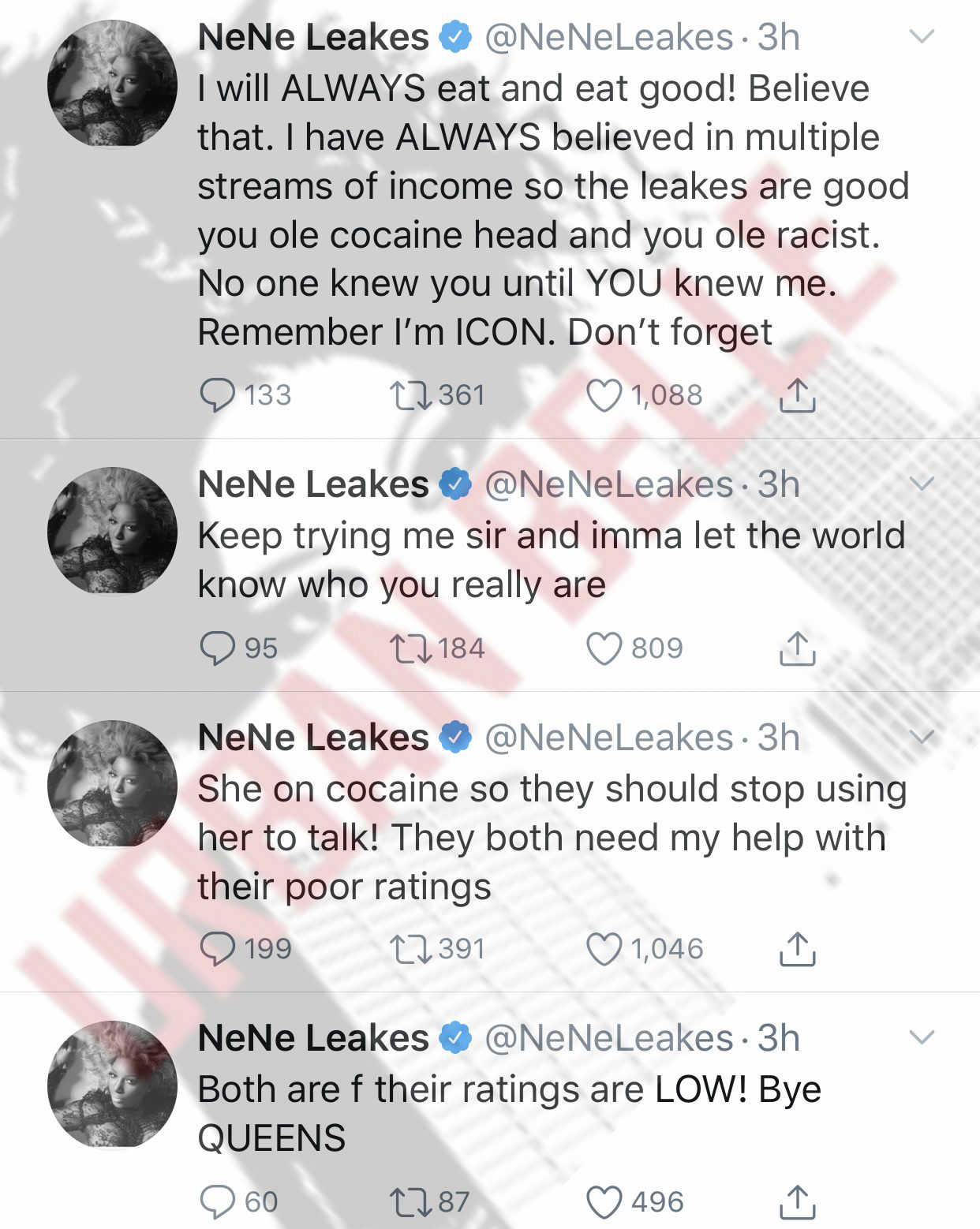 Well, Wendy's close friend and "Growing Up Hip Hop New York" star Madina Milana decided to clap back. And she gave NeNe a warning.
Click next for the details.