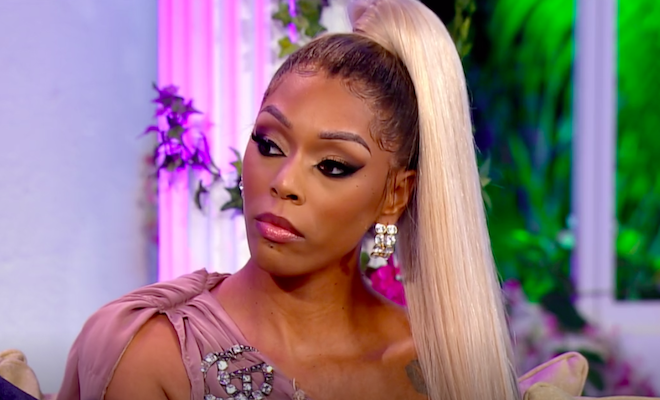 By: Amanda Anderson-Niles
"Basketball Wives" fans have been very vocal about part one of the reunion. OG was not allowed to film on stage with the rest of the cast. And she believes she is treated differently due to colorism. Other women on the cast denied this.
In particular, Malaysia Pargo argued that the issue isn't OG's complexion. The problem is actually her personality. OG clapped back. And she accused Malaysia of bleaching her skin.
Since then, Malaysia has been getting bashed on social media. Multiple people have left comments accusing her of bleaching. Malaysia responded on Instagram. Now her best friend Bambi has something to say.
Click next for the details.