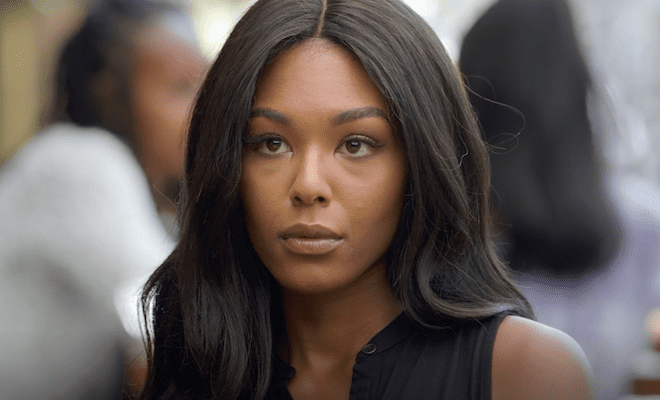 By: Amanda Anderson-Niles
On the upcoming episode of "Love And Hip Hop Hollywood," Fizz and Apryl Jones go public with their relationship. Many on the cast suspected they were more than friends the entire time. And it was Moniece Slaughter who confirmed they were dating on social media before the world knew. This did not sit well with Apryl and Fizz. So they clapped back and it's been a mess since. They actually accused Moniece of being a liar at the time. And a good bit of this may play out on the show.
Fizz and Apryl's relationship has been met with mixed opinions. Not everyone is okay with the idea of Fizz being with Omarion's ex and baby mother. With Omarion no longer on the show, Moniece's reaction will become the focal point.
Interestingly enough, Moniece is not happy about the preview. In the clip, she says that she is "unraveling." After many LHHH fans suspected she was referring to finding out Apryl and Fizz are dating, Moniece decided to set the record straight on Instagram.
Click next for the details.