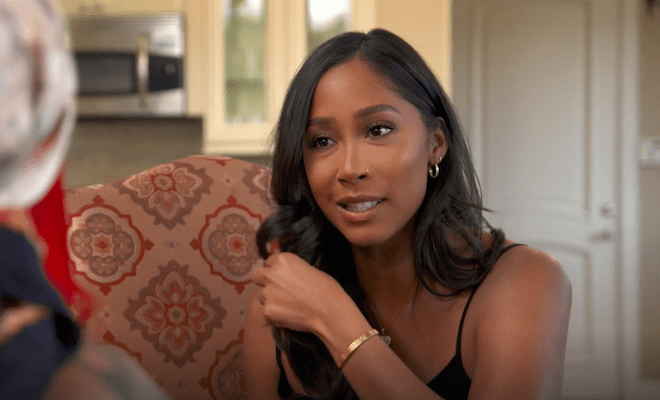 By: Amanda Anderson-Niles
"Love And Hip Hop Hollywood" star Apryl Jones has been getting a lot of publicity for her controversial romance with Fizz. But when it's not her love life being discussed, her rocky relationship with Moniece Slaughter is another hot topic. In fact, fans of the show are divided. Some feel like Moniece is jealous of Apryl's relationship with Fizz. And others feel like Apryl has been very disrespectful towards Moniece.
In fact, they feel that Apryl's strained co-parenting relationship with Omarion mirrors Moniece's situation with Fizz. Moniece agrees with this and feels Apryl is being a huge hypocrite towards her.
Apryl had a lot to say about Moniece on the latest episode. And so did Nia Riley, who happened to make a guest appearance. Turns out they had more to say in a deleted scene.
Click next for the details.