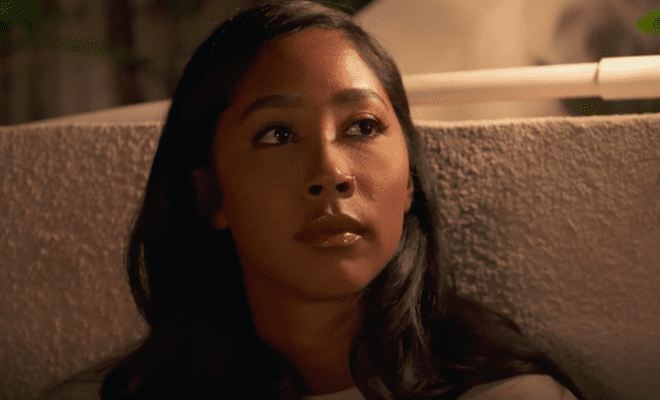 Apryl Jones and Nia Riley aren't here for Moniece Slaughter. In fact, both are convinced Moniece leaked Apryl's infamous Instagram Live video. So they took shots at her on the latest episode of LHHH.
While discussing Moniece in a deleted scene, Apryl said that Moniece knows she can get dealt with "in real life." Nia said that her last text message to Moniece was Nia telling her that she will beat her up the next time she sees her.
Both women got some backlash for their comments. Interestingly enough, Moniece may have responded. Check out the screenshot below.