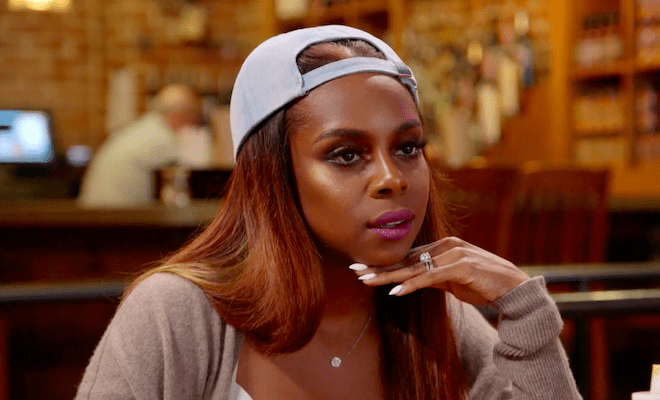 By: Amanda Anderson-Niles
"Real Housewives of Potomac" has a lot of people talking although the upcoming season is currently being filmed. Candiace Dillard and Monique Samuels' altercation has been in the headlines. It was rumored the two women were arguing. Then Candiace allegedly threw a drink in Monique's face. Monique then allegedly dragged her on the floor.
Candiace ended up filing charges against Monique. She received a lot of backlash on social media, too. Not too long after, Monique also filed charges of her own.
While Candiace hasn't said much about the situation, her husband Chris Bassett has. And he claims that the altercation didn't happen the way it was reported.
Click next for the details.