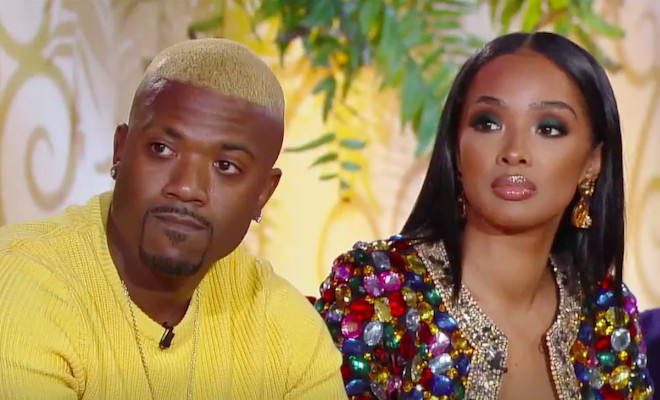 By: Amanda Anderson-Niles
"Love And Hip Hop Hollywood" couple Ray J and Princess Love have been in the headlines plenty as of late. They are having problems in their marriage. Although they have baby number two on the way, things have been explosive between them. The public knows because their issues have been posted to social media. In fact, Princess is the one who notified the public of their issues.
Days ago, Princess hopped on Instagram and claimed Ray J left her and Melody stranded in Vegas. After backlash rolled in, Ray claimed these accusations were not true. And he's hoping that Princess would keep their problems off social media so they could save their marriage.
Princess then got on Instagram Live and said Ray was lying. And he's been "entertaining" other women during her pregnancy. She claimed she found this out after she found Ray J's secret phone. Princess also told followers that she forgave him for this just for them to end up arguing after Princess refused to move to Vegas.
Not too long after she made these claims, she then accused Ray of spending time with escorts. Some of her followers felt like Princess has gone way too far. And she needs to stop sharing her marital woes on social media. But Princess defended her actions.
Click next for the details.