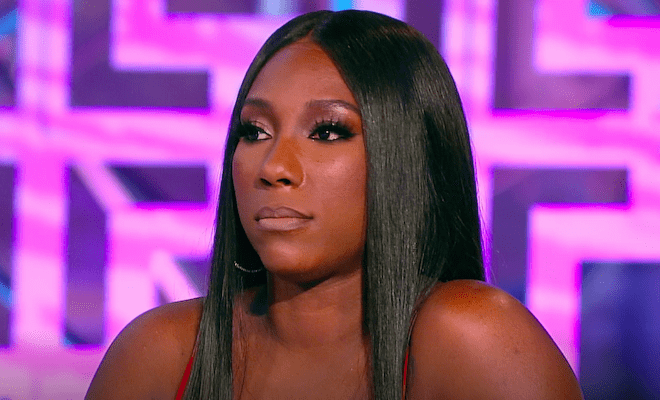 By: Amanda Anderson-Niles
"Love And Hip Hop Hollywood" may have just wrapped up its sixth season, but that doesn't mean the cast has wrapped up their feuds. The final part of the reunion brought on lots of tears, however, Brittany B. continued to clash with Lyrica Anderson, Paris Phillips, Zell Swag, and A1 Bentley.
Interestingly enough, she also exchanged words with K. Michelle. K. said she felt some type of way about Brittany saying they worked together. And what actually happened is Brittany just came to her studio session for "30 minutes."
Apparently, Brittany felt some way about that. So she dragged K. Michelle on social media.
Click next for the details.