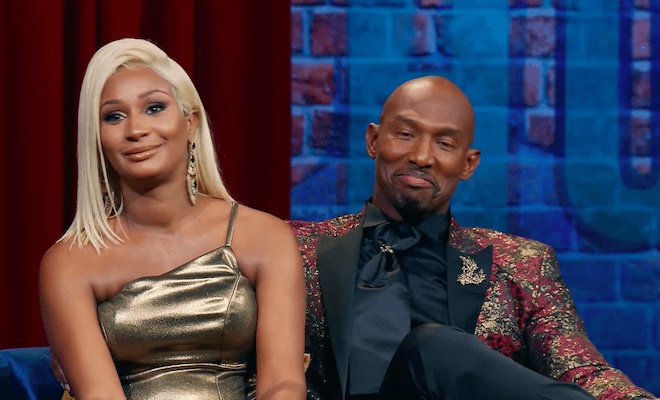 By: Amanda Anderson-Niles
"Love & Marriage: Huntsville" stars Melody and Martell Holt are a hot topic with the gossip enthusiasts. In fact, there are a lot of rumors floating around about their marriage. On the show, the couple came clean about Martell's three-year affair.
The affair is the main reason why Melody was finding it hard to trust Martell ever again. By the reunion, it was revealed that the couple had separated. However, an update was made on Instagram not too long ago, and they confirmed they were very much back together.
Hours ago, more drama took place between the couple. And it seems as if both may have threatened to expose one another.
Click next for the details.