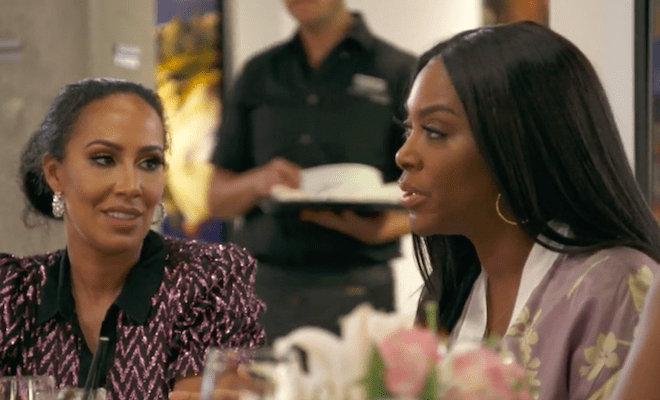 By: Amanda Anderson-Niles
Fans are still talking about the latest episode of "Real Housewives of Atlanta." Just about everyone on the cast was involved in a major blowup. Kenya Moore and NeNe Leakes nearly came to blows. And while that in itself was a lot, Kenya would later be involved in more drama.
Recently, she went to a cookie shop with Cynthia Bailey. While they were there, a woman approached them and told them Tanya Sam's boo Paul Judge tried to hit on her.
Kenya thought about telling Tanya this but decided to hold back the information. However, she may reconsider this on the upcoming episode. And after the other women tell Tanya about the possible tea on Paul, Tanya says she has tea on Kenya.
Click next for the details.