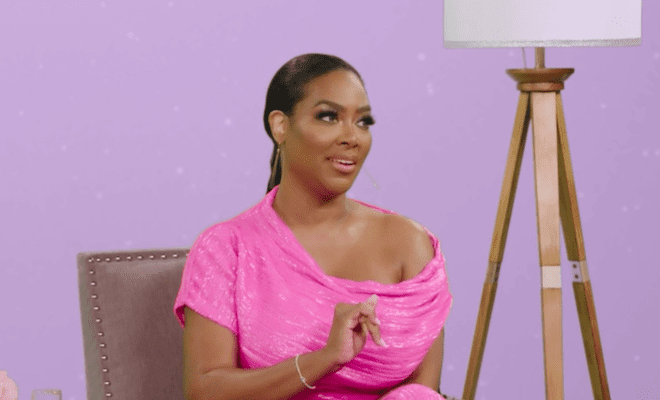 By: Amanda Anderson-Niles
"Real Housewives of Atlanta" star Kenya Moore received a lot of backlash after she brought the Cookie Lady back on the show to confront Tanya Sam. Many fans of the show felt as if the move was way too messy. However, Kenya regrets nothing. And she believes Tanya bringing the wig she left in Canada was a blow to her haircare business.
After Kenya revealed that Cynthia Bailey invited the Cookie Lady to a previous event to confront Tanya, Cynthia felt as if Kenya threw her under the bus.
However, Kenya thinks Cynthia is making her out to be the villain when she's messy too.
Click next for the details.