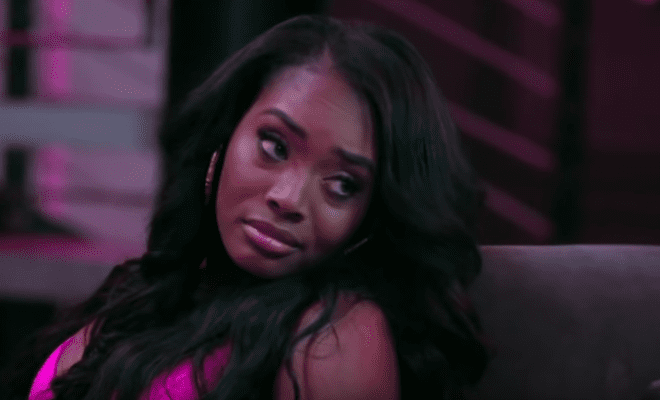 By: Amanda Anderson-Niles
"Love And Hip Hop New York" fans have a lot to say about Yandy Smith and Kimbella Vanderhee's fallout. The former close friends were on rocky terms during the previous season. But both agreed that they would work on their friendship before the current season. However, things fell apart, again, once Chrissy Lampkin returned. And Kimbella is now saying that Yandy didn't do enough to have her back when Chrissy assaulted her years ago.
Things really escalated when the two women attempted to discuss their issues at Jonathan Fernandez's slumber party. After Kimbella threw her drink at Yandy, Yandy lunged at her.
Although things have gotten really bad between the former friends, Yandy told her sister to stand down when she made it clear that she's not opposed to throwing hands if need be.
Click next for the details.