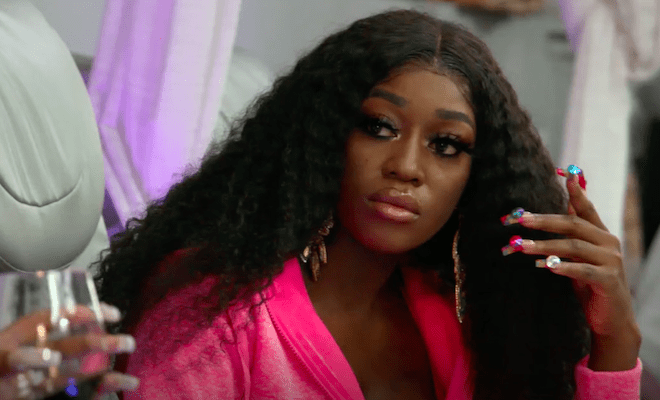 By: Amanda Anderson-Niles
"Love And Hip Hop Miami" newbie Hood Brat has started off the season with a bang. After Nikki Natural told Hood Brat that she believes she outperformed Sukihana and everyone else at Trina's auditions for her tour, Sukihana was heated. She confronted Nikki about this in the club, but would nearly come to blows with Shay instead.
Nikki ended up stealing Sukihana's phone during the chaos, so they would get into it again at Trina's boot camp. When things popped off between them, Hood Brat jumped in. And she laid hands on Nikki.
The drama at Trina's boot camp led to Trina canceling the tour. So Hood Brat was regretful of her actions. Although she's been trying to stay out of the drama since her explosive moment with Nikki, that doesn't mean she is against throwing a little shade.
Recently, she threw some shade at Amara La Negra.
Click next for the details.