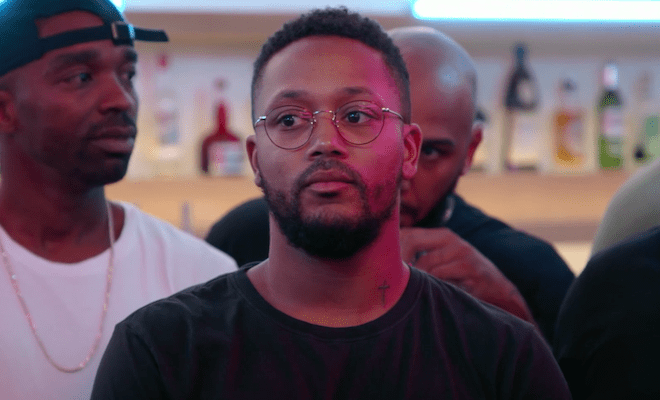 Master P and Romeo Miller opened up about a lot during their recent interview with "The Breakfast Club." And they did address their frustrations with "Growing Up Hip Hop."
When it comes to why they felt it was time to leave the show, Master P said he doesn't like the direction the show is going in now. He feels like it's turning into another "Love And Hip Hop." And the producers just want more drama from the cast.
Romeo doesn't like the love triangle that's being portrayed on the show. He says he never had anything romantic with Angela Simmons. P said that in real life, Angela is dating other people. The situation we see on television isn't real.
And Romeo doesn't like that they are pitting him against Bow Wow, someone he always looked up to when he was little.
He also said that it's all just fake drama but the timing of it is just not okay with him. After Angela's ex was killed, he doesn't think it's a good idea that producers are pushing a love triangle that isn't real. Plus, it bothered him that his faith and Bible study notes became a focal point on the show.
Master P also said that they have no bad blood with the Simmons family and they respect them. Everything that happened on the show was just business and for entertainment. Jojo Simmons got rowdy during filming, however, P knows that Jojo isn't about that life. And he had to tell his family members to chill out when they wanted to handle Jojo. It was weird to P that he had to explain to his family members that what happens on the show isn't actually real. And there's no beef with Jojo or anyone in the Simmons family.
At this point, Master P just feels like WE tv is focused on as much drama as possible, so it's best to sever ties. He's grateful that he and Romeo can leave the show due to the fact that they have successful businesses to replace the lost income from the show.
Romeo also wanted to clarify that he doesn't have an issue with women doing what they please on social media. He said it's just important to stay true to yourself.
They also had a lot to say about entrepreneurship, being successful despite being from the hood, and the importance of keeping the family together. Check out the interview below.