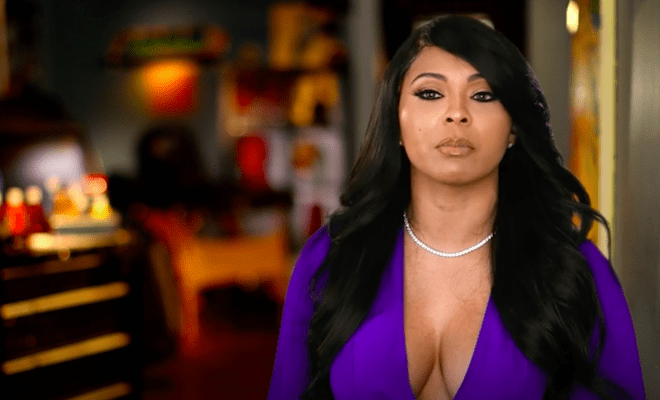 By: Amanda Anderson-Niles
"Black Ink Crew" star Miss Kitty is still on the outs with the New York crew. Although she still denies that she messed around with Ryan from 9Mag, she's still being accused of lying. Tati and Ceaser still persist that the hookup happened. So it's no surprise that drama goes down after Kitty comes face to face with her former crew at a tattoo convention.
In fact, when Kitty sees Young Bae, they end up having an intense conversation. And Bae attacks Kitty. She even says Kitty talked trash about her son.
Kitty responded to the accusations on social media. And she put Cease and Bae all the way on blast.
Click next for the details.