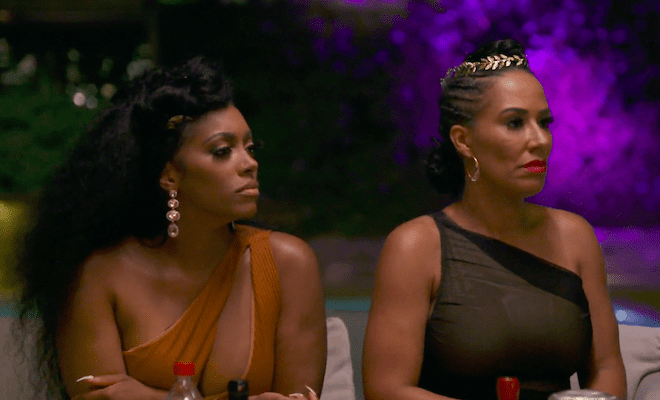 By: Amanda Anderson-Niles
The latest episode of "Real Housewives of Atlanta" was a continuation of NeNe Leakes and Kenya Moore's blowup in Greece. After some nasty words were exchanged, it became pretty clear the women may not get back in a good place. Not even an apology can lessen the tension between them.
Interestingly enough, NeNe is not the only one who has a problem with Kenya.
Tanya Sam told the other ladies that her issues with Kenya are still unresolved.
And it's all because Kenya still hasn't apologized for the cookie lady situation. So Tanya took to social media to call out Kenya's hypocrisy.
Click next for the details.