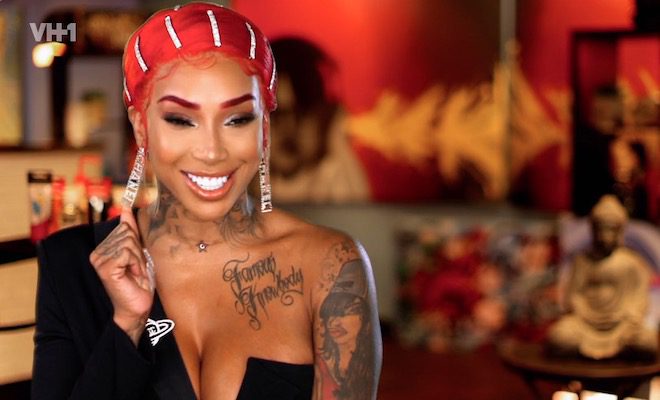 By: A.J. Niles
For many "Black Ink Crew" fans, Sky's relationship with her two sons is arguably the most polarizing storyline on the show.
On the mid-season premiere, Sky was suspended after an intense altercation with her son Des. After the show aired, Sky seemingly didn't seem too bothered by the backlash.
Well, this didn't sit well with a fan who recently called her out on Instagram. As this happened, Sky's son Des is spending his time in Quarantine with Ceaser and his grandmother, Sky's mom.
Click next for the details.