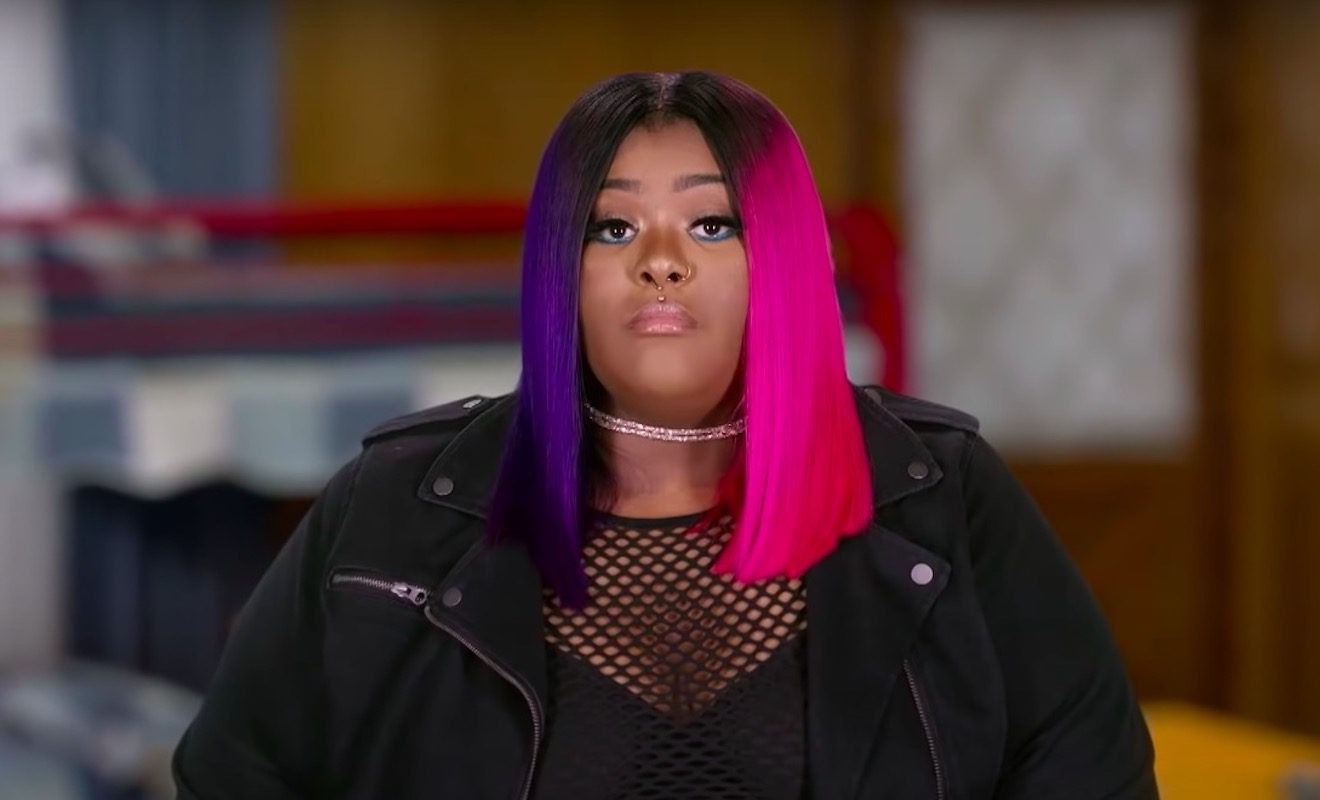 Tokyo and BC Jay break up.
It's been an eventful time for "Love And Hip Hop Atlanta" star Tokyo Vanity. She recently took to Instagram to let her supporters know that she's now a single woman. She was dating rapper BC Jay. And they were pretty serious, too. However, things didn't work out.
In an Instagram video, Tokyo addressed the breakup. She said, "Hey guys, I just wanted to come on here. You know, I'm not real big on putting the internet in my business of what's going on with me but I just wanted to come on here and let everybody know that I'm single. I'm hurt. I'm healing and I'm human. And you know, I never wanted to come on here and say that cause like it's not y'all business but it kind of makes it hard for me to heal when everything he do or everything that's going on y'all send it to my DMs. I see the sh*t. I read the sh*t."
She added, "And I just want to let y'all know like I know y'all be thinking y'all helping me or y'all putting me on game but believe me, if you seen it, I seen it. I'm a real b*tch and I'ma keep it real with you. I see everything. So thank y'all for supporting me and you know, if you support me, support my healing process. And please stop sending me stuff. Thank you."
BC Jay responds.
Apparently, this didn't sit well with BC Jay. He accused Tokyo of seeking attention. In an Instagram video, he said, "I respect a lot of sh*t but I don't respect no p*ssy sh*t…how long we been separated? You know, if you felt like that, you should have told it right then and there. Then what you mad about, you wanna dig because you saw some sh*t. Aight, we both know we're single. You see some sh*t, then you texting my phone. Text some sh*t to my phone and I tell you like, 'Look man, that sh*t ain't gon' make me or break me, man. F*ck who don't f*ck with me and I love who f*ck with me.' So don't do that sh*t and like I'm all man. I got mad love for shorty."
He added, "I mean what n*gga don't f*ck up? Or what n*gga ain't f*cked up? I really f*ck with shorty. I really love shorty. But tell it just like I told you when we was trying to make it work. What I told you? I guess I'm a b*tch a*s n*gga for trying to save you. Look, like I'm telling you man, look, I ain't no good to you. I'm poison."
Here's the caption of the now-deleted video:
Tokyo shares more.
After he posted the video, Tokyo went on Instagram Live. She was confused by his response. But she went on to say more about the breakup. She said, "July 6th I will have been single for four months. July 6th. This has been one of the most rollercoaster rides of my life. All my friends can attest to that. I'm the healer of my friends. Everybody, they come to me when they have problems. And I'm the one who is here for all my friends. This is kind of like one of the first times everybody kind of had to be there for me. And I don't know what I said wrong or how I offended him. I'm just asking that my friends and my followers and stuff just, just stop tagging me and DM'ing me stuff that he's doing cause it hurts. It hurts."
She also revealed he was her first in multiple ways, "I can honestly say this is my first love. My first…I lost my virginity to. And coming out here and telling everybody this is one of the hardest things I ever had to do in my life because I'm a private person. And honestly, it's embarrassing because everybody be laughing at you and having so much to say when y'all be going through way worse sh*t than what I'm going through."
Tokyo added, "Yesterday or today a post was posted of him and I guess another girl or whatever on Instagram and it's just like everybody felt the need to send it to me. And you know, I've already seen it. And it hurts. It hurts to see the person that you are in love with, with somebody else. But I'm human."
Before ending the video, she also said she doesn't know how the breakup process goes, "I don't know. I really don't know how this goes. But I just want the share my side. And now everybody can laugh. Bye, I don't know what else to say."