Accusations have the Holts and Scotts at odds.
"Love & Marriage: Huntsville" couple LaTisha and Marsau Scott's fallout with the Holts was a messy one. Things went left after Marsau possibly made one too many jokes about Martell's three-year affair. When Martell saw the episodes and the jokes made, he was furious. Melody was as well. So Martell got even by accusing Marsau of sleeping with "20 different women."
After Melody didn't deny the accusations, LaTisha felt some type of way. They clashed and LaTisha accused Martell of buying his mistress a matching BMW.
Martell has denied this, and the friendships between the two couples have not been restored.
In fact, it doesn't seem like things are going to get any better anytime soon. So when LaTisha popped up uninvited to Melody's makeup line launch, Melody had security escort LaTisha out. Melody said she's still upset that LaTisha continued to come for her on social media after apologizing. After it she came to the conclusion the apology wasn't real, she wasn't going to stand for LaTisha showing up to her event.
LaTisha's tweet angers some viewers.
Some fans of the show also haven't been able to move past the drama either. In fact, they have some interesting things to say to LaTisha on social media. And a good bit of it has to do with the cheating accusations made about Marsau.
On Twitter recently, one viewer asked LaTisha how many women Marsau cheated with. When LaTisha saw the tweet, she wrote, "It's so sad that this woman wants my husband to be a cheater so bad. My question is why? Sis go find you a man to love you, I'm good over here."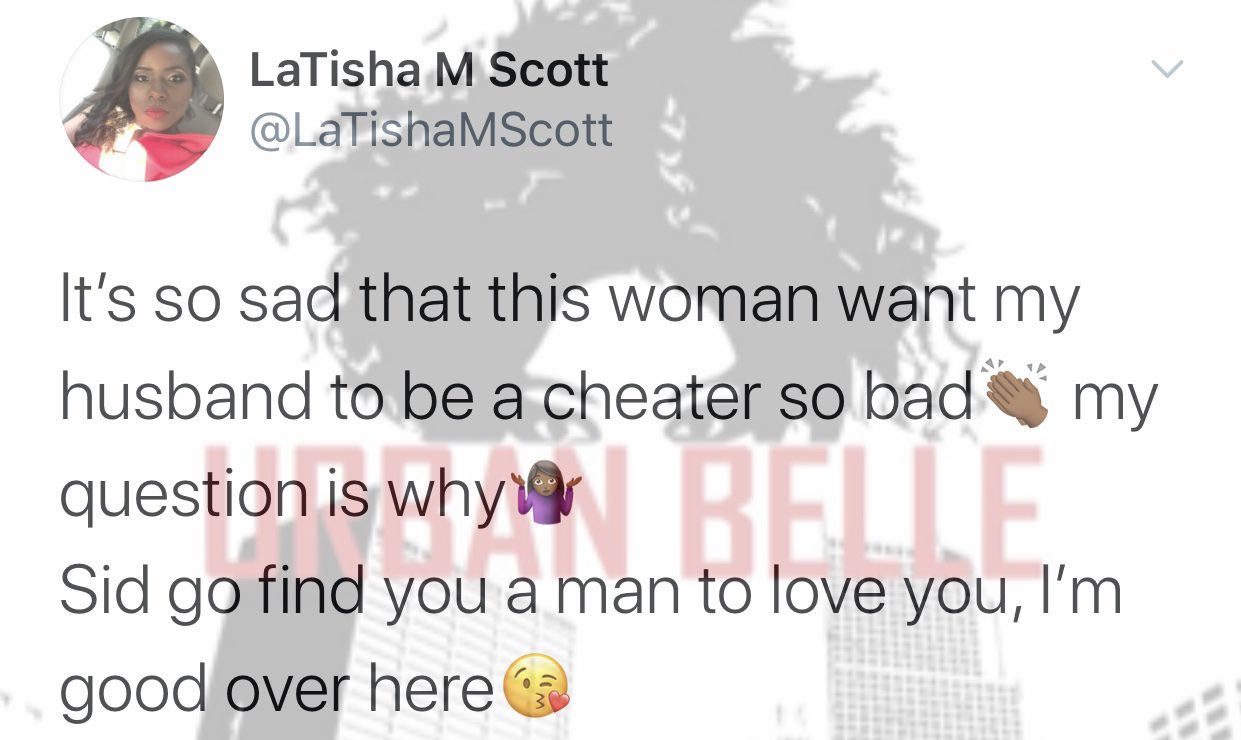 After her response, another Twitter user told LaTisha to not allow other people to define her marriage to Marsau.
In response, LaTisha wrote, "It's just sad that there are so many unhappy black females out here."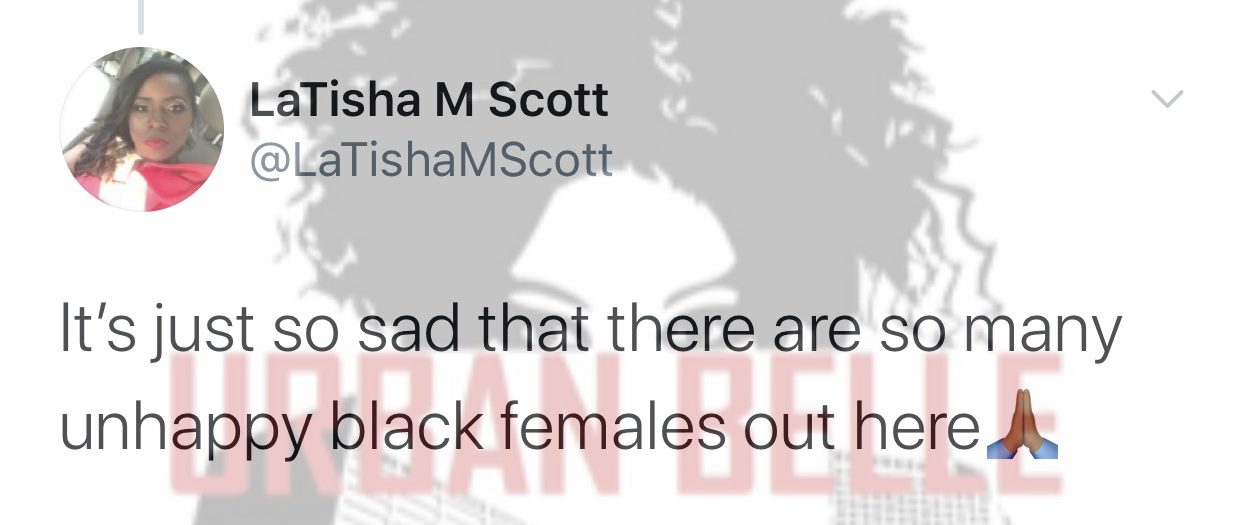 LaTisha's second response about black women offended a couple of her followers. So they called her out in her mentions. They feel it was irresponsible for her to criticize black women on her social media platform.