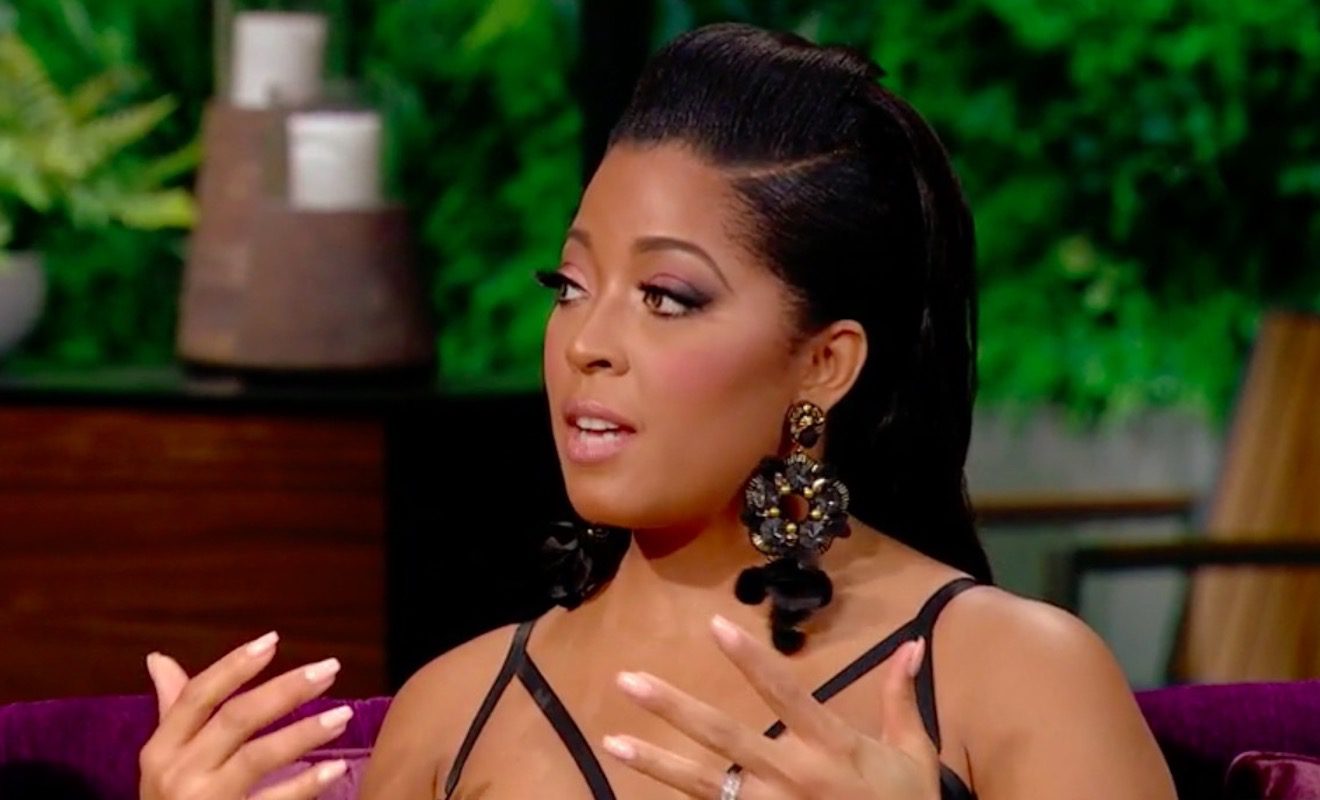 Toya tried to get Quad and Mariah to discuss the controversial accusations made.
"Married to Medicine" star Toya Bush-Harris has had her fair share of feuds on the show. But on the latest season, she was more of a peacemaker. And she attempted to get Quad Webb and Mariah Huq to hash things out. In particular, she wanted them to discuss the allegations they made at the previous reunion. During a heated moment, Mariah didn't deny the rumor suggesting that Quad allegedly slept with Mariah's former brother in law. In response to this, Quad accused Mariah of doing drugs. Of course, these allegations did not sit well with Mariah.
In an attempt to prove she doesn't use drugs, Mariah took multiple drug tests. A couple of them were recent, while another was said to have gone back to about ten years.
Regardless, Quad was unmoved. And when Toya tried to point out that Quad didn't provide any receipts and Mariah's test results were loud and clear, Quad still wouldn't back down.
Toya is already having drama while filming the new season.
Interestingly enough, it's looking as if neither Quad nor Mariah will be on the upcoming season. And while Toya and Mariah were in a good place while filming the recent season, they don't seem to be on good terms now. In fact, Toya seemingly threw some shade Mariah's way after Mariah called out the producers. Mariah feels she's been treated unfairly for years. Plus, she felt it was messed up that no one on the cast spoke up for her when she created the show.
With Mariah no longer being on the show, it seems as if Toya will still have some tension. In fact, she took to social media hours ago to tell her followers that someone on the cast recently called her fat. And she had something to say in response.
Click next for the details.