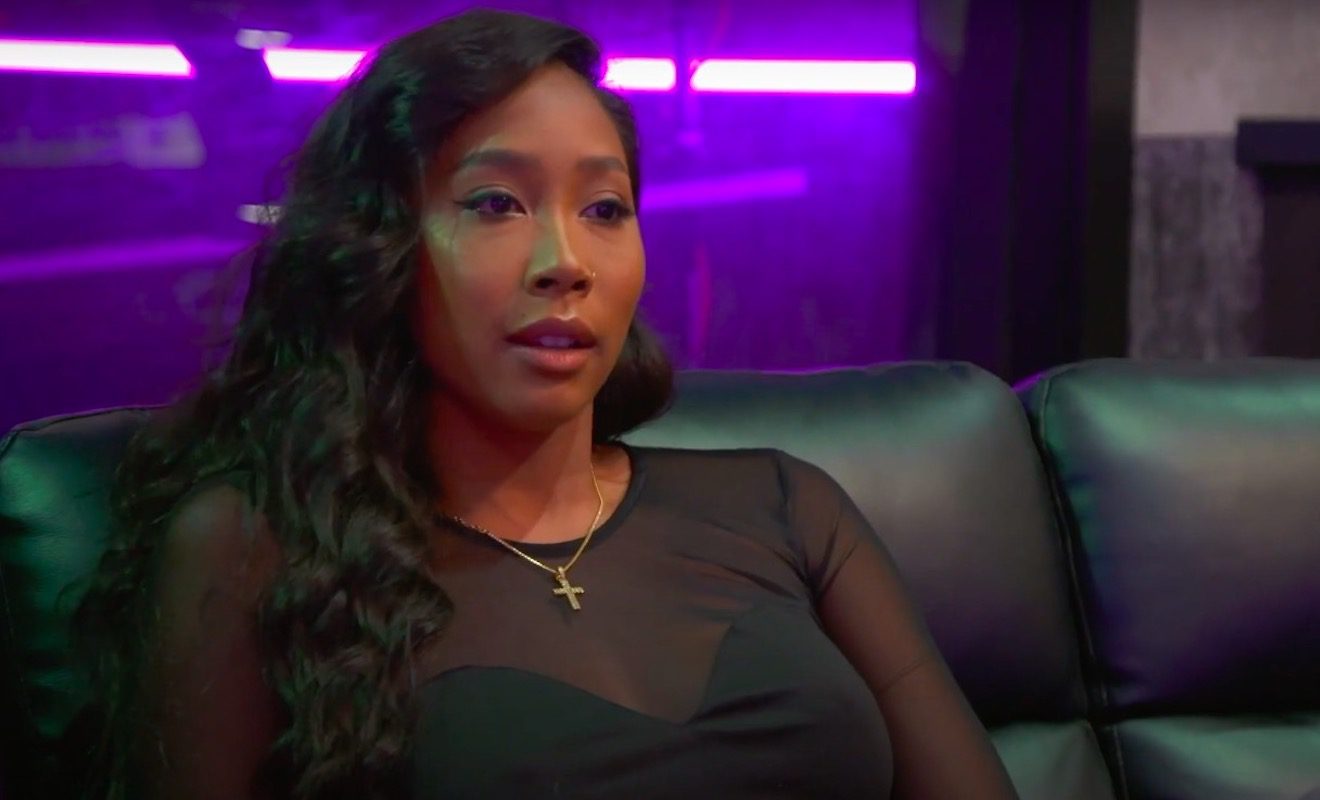 Apryl Jones confirms she is no longer dating Fizz.
"Love And Hip Hop Hollywood" star Apryl Jones received a lot of criticism for her romance with Fizz. A lot of people thought the relationship crossed the line. And this is due to the fact that Apryl's baby daddy is Omarion, the lead singer of Fizz's group B2K. After the relationship was confirmed, people took to social media to call out both Apryl and Fizz. And it wasn't just the viewers who had a lot to say. Some of the other cast members were just as critical. This of course didn't sit well with Apryl.
Interestingly enough, it's been rumored that Fizz and Apryl are no longer together. Apryl addressed this recently on Instagram Live.
She responded after a follower asked who she's with now. Apryl said, "Who are you with now? Me, myself, and I." Apryl then began to sing Beyonce's hit, "Me, Myself and I."
Apryl Jones wants people to understand women can "hit" men, too.
Apryl would later get offended after a follower asked her if someone they knew of "hit" Apryl. In this context, hit means sleeping with someone.
At this point, Apryl wanted to make it clear that women can pursue men too. In fact, there have been cases when she has "hit" men. She admitted that she was the one who pursued Fizz.
On this topic, Apryl said, "It's not just a one-way street, baby. Especially cause I'm…how old am I…I'm in my 30s. You know you get in your 30s, it's a different story. You know what I'm saying? It's a different story, you want what you want. A woman should be able to get what she wants too. And that doesn't classify her as a wh*re or a h*e. Sh*t motherf*ckers be bottled up." She added, "Men do it all the time."
Apryl went on to say that she's insulted that people don't understand that women can be dominant too when it comes to having lovers, "Come on ladies. At this point, we too grown to be sitting here and acting like this ain't what it is. We know, we know that it is. But I get tired of men always being like, 'Oh yeah, did this person hit?' I have no problem saying who I have s*x with cause I don't give a f*ck because I'm grown. But at the same time, it's like d*mn, the fact that nobody's asking me is a problem. Like I feel a little insulted."
Later on, in the live session, Apryl called out other women for labeling her as promiscuous.
Click next for the details.