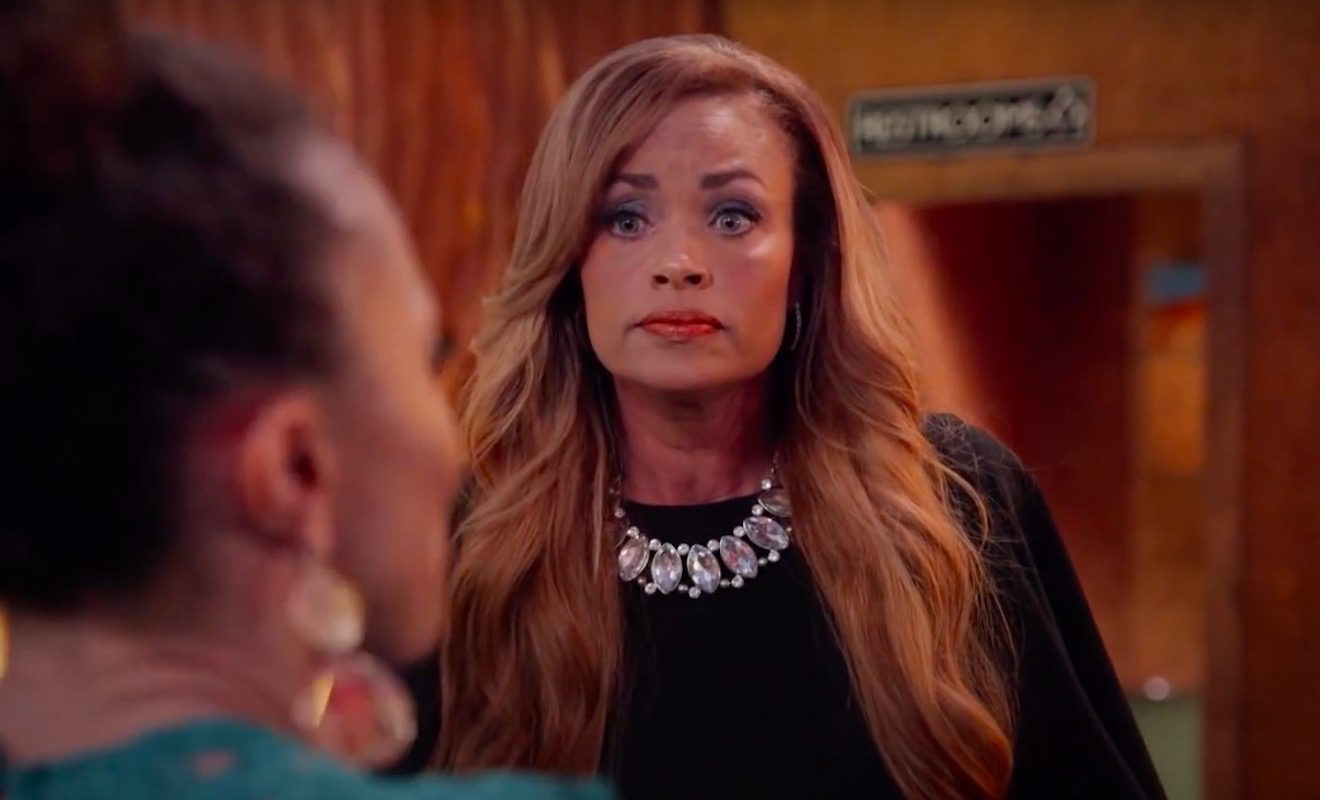 Gizelle Bryant has been vocal about her denouncement of Monique Samuels.
There have been plenty of discussions about the latest season of "Real Housewives of Potomac." This isn't surprising since Candiace Dillard and Monique Samuels had an altercation while filming. To no surprise, a lot happened as a result of the fight. Gizelle Bryant has been vocal about her support of Candiace. She's also been very transparent about her condemnation of Monique. In fact, she said she no longer wanted to be around Monique. She has an image to protect, and she also wanted to protect Jamal Bryant's image as well.
Well, Monique had some things to say at the reunion. She pulled out her binder and some copies of text message conversations Jamal had with another woman. As she read off the messages, she then said that Gizelle faked her reconciliation with Jamal for a storyline.
The rumors continue.
Before the reunion even aired, Gizelle said that it was a tough one for her. And she felt as if she was the main target. However, it didn't really appear to play out that way on television. In fact, Gizelle appeared to only be in the hot seat during part one. It seemed as if Monique and Chris Samuels were the ones who were in the hot seats.
Interestingly enough, the reunion is reportedly the main reason why Monique decided not to sign a contract to return for the upcoming season. And the latest gossip surrounding "Real Housewives of Potomac" and "Real Housewives of Atlanta" is…interesting.
Click next for the details.