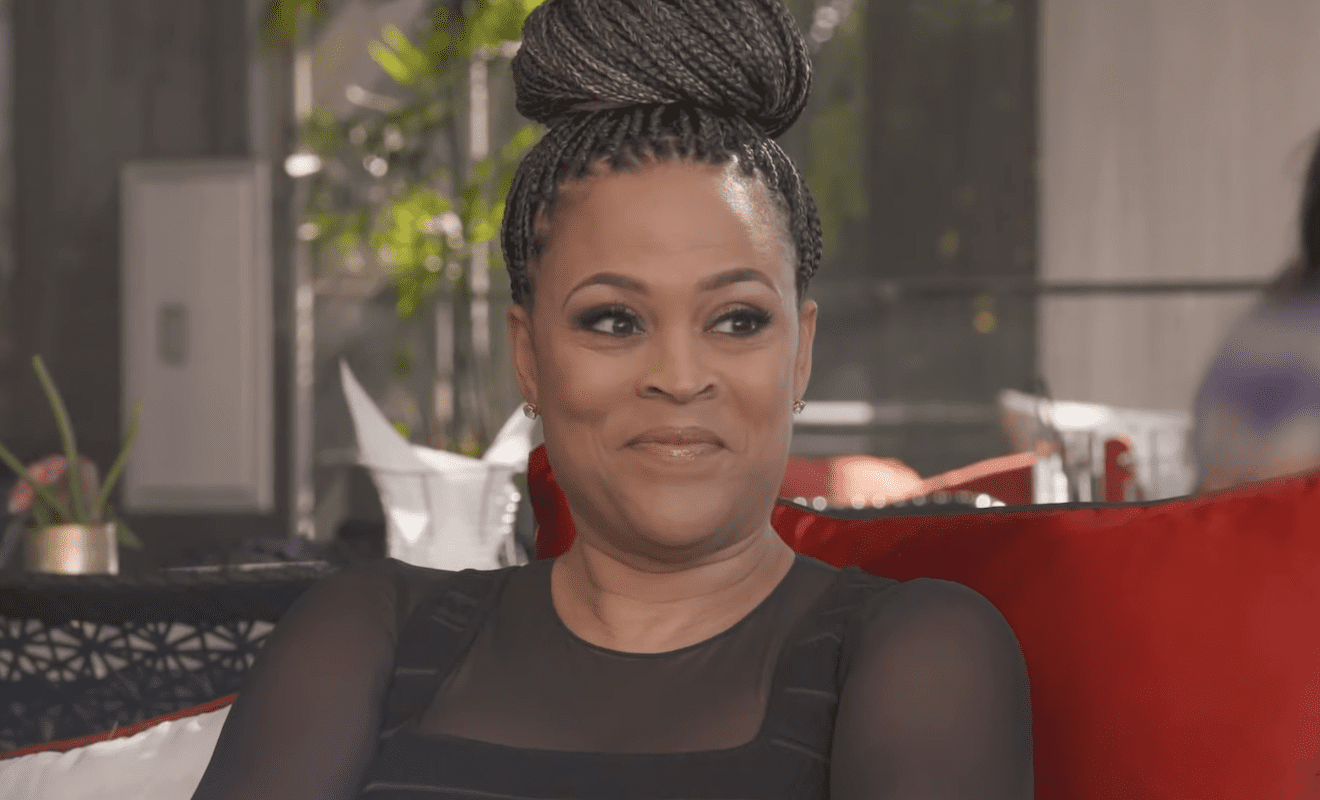 The ladies catch up.
The season begins on March 1st, just days before city-wide shutdowns hit the US. Shaunie, Malaysia, and Jackie are spending time with their kids in LA. Meanwhile, Evelyn was recently baptized.
Evelyn hosts Feby at her home. Feby recently declined a record deal. However, she started dating former NFL player Damien Berry, AKA DJ, once again. They previously dated years ago and things didn't work out. But things rekindled between them and they are talking about marriage.
Things get serious when Evelyn expresses how she felt about OG's colorism claims. She claims her social media posts, including the monkey GIF, had nothing to do with OG's skin color. Evelyn cries about how she received threats from people on social media and how she filed a defamation lawsuit. 

Evelyn is also looking to sell her LA-area home and buy a new place in a gated area.
Shaunie's moving to Houston.
Meanwhile, Shaunie is with her son Shareef as he gets a tattoo to honor Kobe Bryant. The O'Neal family is still grieving but they have to move forward. Shareef and Mimi are going to relocate to Louisiana to attend and play basketball at their father's alma mater LSU. In order to be closer to them, Shaunie has decided to move to Houston.
Evelyn and Malaysia give Feby advice.

 As Evelyn hosts Feby, Jackie hosts OG at lunch. OG's building a home with her boyfriend Kwame and Jackie asks if she's going to host a housewarming party. However, OG isn't warm to that idea, thanks to Evelyn's defamation lawsuit. OG tells Jackie that Evelyn encompasses all of the characteristics of a colorist and racist. However, Jackie says she didn't feel that Evelyn came off as colorist or racist and says that their situation is salvageable. This is something that she definitely feels about her beef with Malaysia; it's something she definitely hopes they can squash.
Jackie also feels that Evelyn and OG could eventually have a sit-down if she could get OG to hash things out with Shaunie, first.
Later on, Evelyn, Feby, and Malaysia meet up for cooking lessons. During this activity, Evelyn hopes to give Feby advice about her newest baller relationship. While hanging out, Feby explains that when she and DJ dated in the past, he cheated. Evelyn and Malaysia tell her she should talk to DJ about how she feels about things. Apparently, Feby is bracing for him to cheat and break her heart again.
Jackie's ready to mend fences and end feuds.
Meanwhile, Shaunie hangs out with Jackie. She's nervous about telling Jackie of her move to Houston. Shaunie eventually breaks the news that she's moving and Jackie takes the news well. Jackie wants to plan something big to celebrate the move. This leads Jackie to talk about OG and the colorism allegations. Jackie wants OG to have a chance to explain herself to Shaunie and this event she wants to plan could be the move. Shaunie says she's open to talking to OG as long as things don't get heated. She wants peace for everyone in the group.
It's March 12th, 7 days before Shaunie's going away party. Shaunie meets up with Lamar Odom's ex Liza for a day of shopping. Liza and Shaunie's friendship goes back years and Liza is returning back to LA. Evelyn joins them as Liza explains how Lamar's drama affected their children. Liza's hoping this move will be uplifting for her and the family. Evelyn is excited to introduce Liza to the ladies and believes they'll be excited to meet her.
Meanwhile, OG and Kwame are shopping for furniture. They are aren't married yet but that day is coming soon. While shopping, OG tells Kwame about Jackie's celebration for Shaunie. She isn't sure how Shaunie feels but she is hopeful she can talk to Shaunie and find a resolution. Kwame says things can work out if people are real.
The next day, Evelyn's in the community meeting up with Liza and Malaysia for a community service project. They're in a laundromat, paying it forward by helping people pay for their laundry. However, LA County announced the first Covid-19 death, and Evelyn is nervous. Despite this, they embrace the project. After the activity, Evelyn brings up Jackie's party to Liza and Malaysia. Evelyn asks if Malaysia would be willing to sit down with Jackie. Malaysia still has love for Jackie but she's disappointed about how Jackie gossiped behind her back. Evelyn and Liza are pleased to hear Malaysia would consider it.
Malaysia walks out on Evelyn and Jackie.
Meanwhile, DJ is in town from Miami. He and Feby are hanging out, having fun at a batting cage. While on their date, they talk about DJ's plan on getting engaged. However, Feby doesn't want to do that while they're still long-distance. She also brings up how he was talking to other women. DJ says Feby was talking to her ex Lance. She says she wasn't talking to Lance while she was dating DJ, which surprises DJ. Overall, Feby is willing to forget about the past and move on.
The next night, Evelyn and Malaysia are out as Malaysia panics. Back in Atlanta, a teacher in her children's school district passed out while teaching due to Covid. So She's looking to move her kids with her back to LA immediately. Things get tense when Jackie walks in. Malaysia feels Jackie walked in with a stank attitude so she leaves. Jackie says it hurts her heart that Malaysia won't give her a chance to explain herself.
In the morning, Jackie gets a call from the caterer. They are canceling due to Covid and it's the 3rd vendor to back out of the event. This is making Jackie real nervous. She gets a call from Shaunie who tells her that she's just heading out to Houston to be with her family as cities are getting ready to shut down. This worries Jackie even more.
The episode ends with the pandemic shut-downs going into full-force and the whole cast gets concerned and worried.
What are your thoughts about the episode?
View this post on Instagram
View this post on Instagram
View this post on Instagram
View this post on Instagram
View this post on Instagram
View this post on Instagram