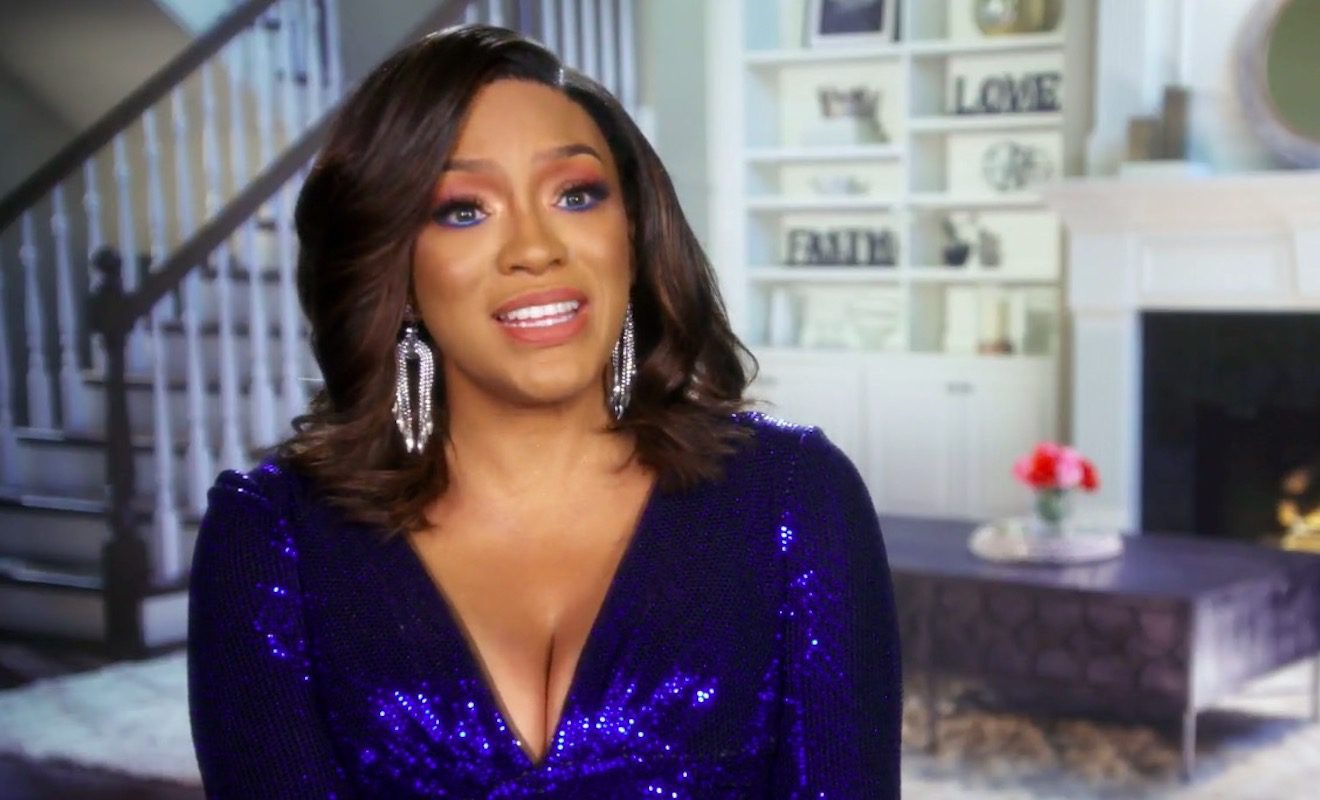 Drew Sidora makes more accusations about LaToya Ali.
"Real Housewives of Atlanta" star Drew Sidora will have more to say to LaToya Ali on the upcoming episode. After Drew told the others that her pastor has been trying to help LaToya spiritually and LaToya wanted to cut down on drinking, more is said about Drew's pastor.
In fact, Drew ends up putting LaToya on blast. In a preview, she tells LaToya, "I got a call from Prophet Lott and he told me that I guess you were upset or something."
LaToya then says, "What? What are you talking about?"
Drew goes on to tell her about finding out something recently, "He said you were upset because I had found out…"
After LaToya questions what exactly Drew found out, Drew says, "Because I found out that you guys had been seeing each other."
When Drew accuses LaToya of dating her pastor, LaToya says, "Wait, what are you talking about?"
Kandi Burruss has something to say to Drew Sidora.
Regardless, Drew doesn't back down, "It's not no made up story. So if you just don't want to be honest, then that's fine. But if you're on a spiritual journey, I think the first step is just to tell the truth."
As for LaToya, she says Drew's information is incorrect, "But I think that the first step is for you to shut up because I don't think you know what the f*ck you're talking about. He's a spiritual advisor. I was on a four-week program with him."
Drew then claims that LaToya ruined her chance to have her pastor perform her baby's blessing, "He was actually doing my baby's blessing. So I've now had to cancel my baby's blessing because of your a*s!"
At this point, Drew goes on to accuse LaToya of preying on a prophet. And Kandi Burruss thinks this is a silly thing to suggest. She tells Drew, "What I'm saying is you can't say that she's preying on prophets because these are grown men. And if they're supposed to be the spiritual advisor, and anything went down, could he be preying on her?"