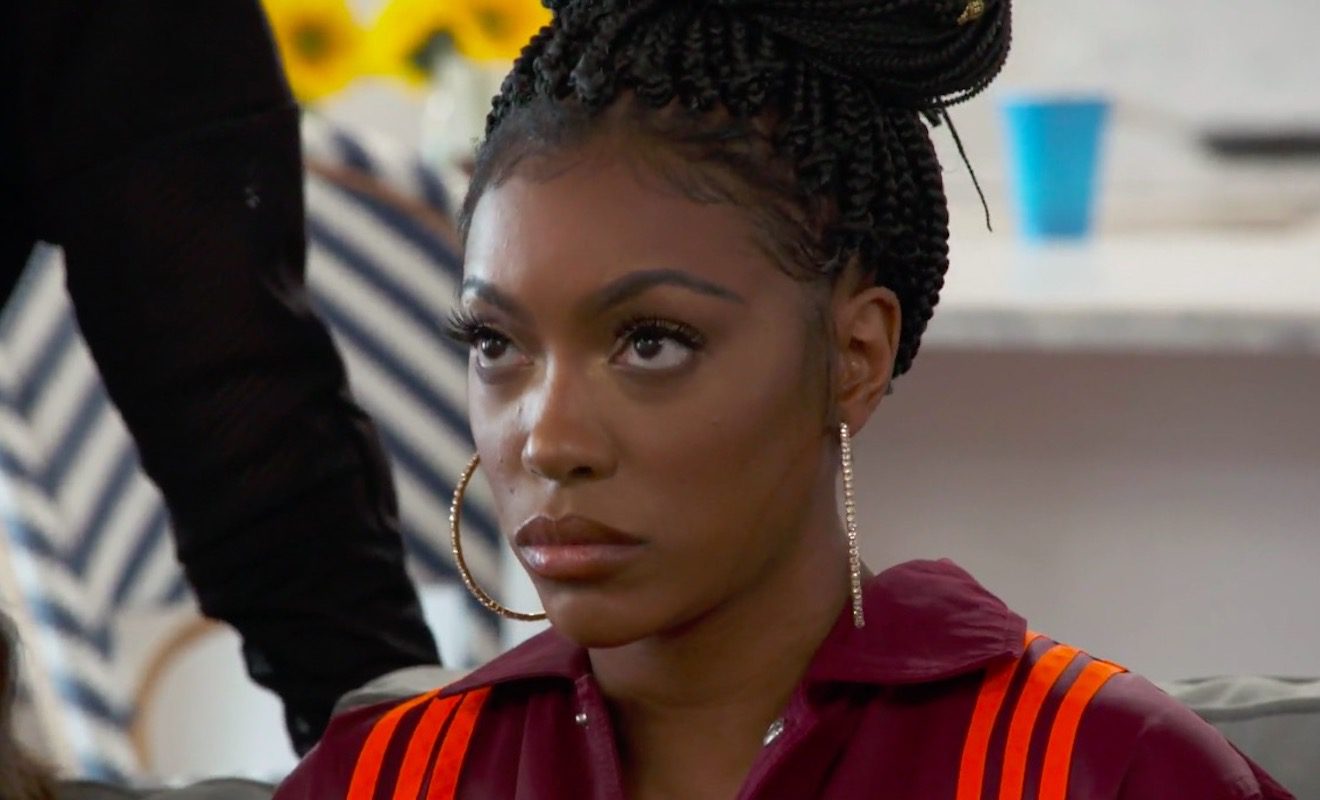 Porsha Williams wanted to clear some things up.
"Real Housewives of Atlanta" star Porsha Williams recently responded to an interview Kandi Burruss and Kenya Moore did with Vulture. In the article, the publication examined how Bravo decided to make strides amid the Black Lives Matter Movement. The article also touched on the overall history of Bravo's programming, including the rise of the "Real Housewives" franchise.
When it came to Porsha, the publication called her a clear fan favorite with a Bravo executive saying that Porsha's high marks with viewers makes her one of the most loved throughout the entire franchise. The publication was informed that this is one of the reasons why Porsha's contract for "Bravo's Chat Room" was renewed.
However, Kandi brought up the scene that wasn't used in the current season. In the scene, Kandi confronted Porsha about a series of text messages she sent NeNe Leakes. Both women were disappointed that Kandi emailed Bravo executives about changes she wanted to see as BLM continued to be front and center.
NeNe and Porsha wanted the group to come together and make demands as one. The text messages were later sent to Michelle Brown of Straight from the A. And Kandi felt like the texts were put out to make her look bad. Kenya would later accuse Porsha of "dogging out" Kandi when she appeared on "Speak On It."
In response to this, Porsha went on Instagram Live and showed the text messages. She wanted to make it clear that she didn't bash Kandi at all. And she supports everything Kandi has done even though she hoped they would all come together as a group for the cause.
Interestingly enough, Kandi recently responded to Porsha's Instagram Live comments. And she said that she was "confused" by them and she's not sure where she stands with Porsha as of now.
As for Porsha, she made it clear where she stands on things. She showed Kandi support hours ago as her new LifeTime movie aired.
Click next for the details.