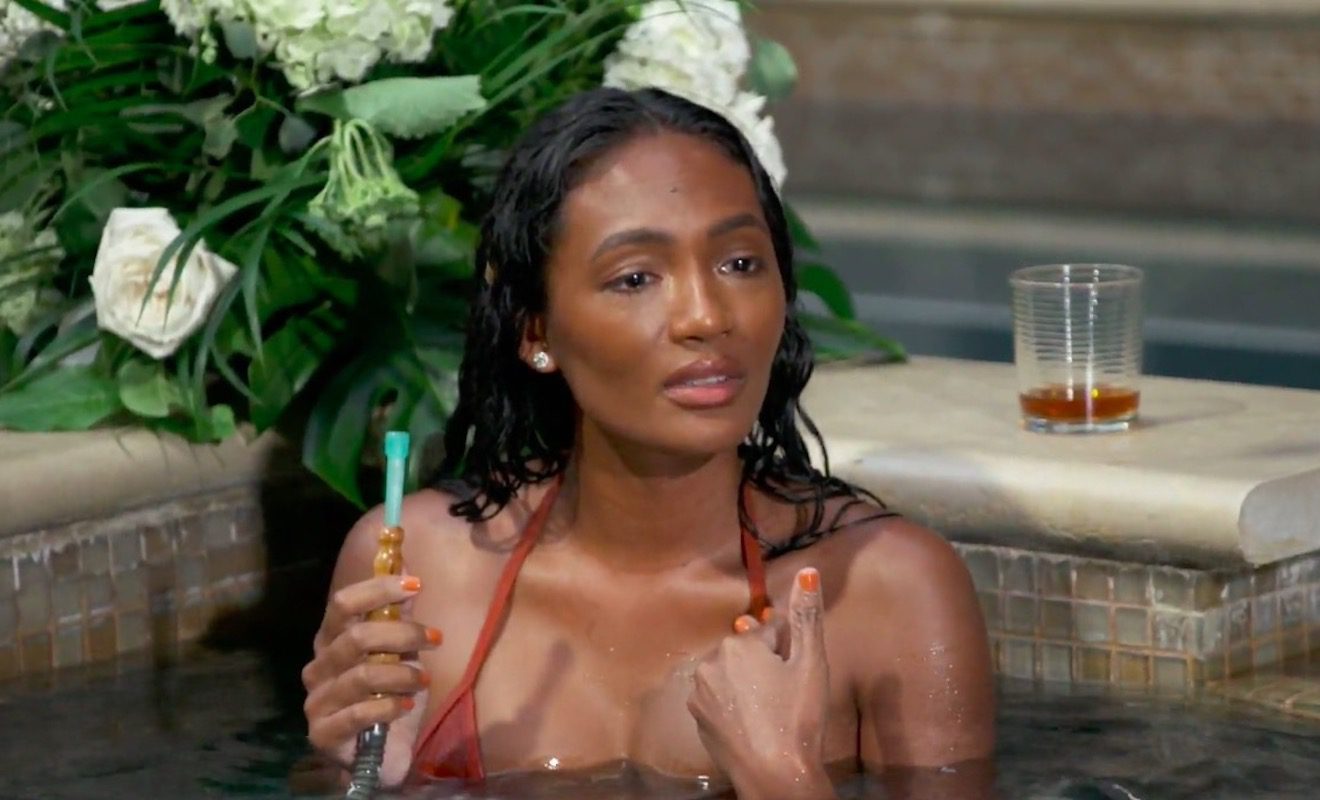 Falynn Guobadia made an announcement.
"Real Housewives of Atlanta" newbie Falynn Guobadia had an interesting time thus far thanks to her feud with LaToya Ali. Falynn felt like LaToya disrespected her way too many times. In fact, when they first met, LaToya said that Falynn looked like the type to be with older and wealthy men.
Falynn's husband Simon Guobadia is in his 50s, but LaToya would later say Simon was in his 60s. Plus, she thinks Falynn married into the lavish lifestyle she showed on the show. So even though Falynn made it clear that they built their empire together, LaToya didn't agree. And she would later get on social media and accuse Simon of kicking Falynn out of the house.
Well, Falynn recently confirmed that she and Simon have pulled the plug on their marriage.
On an Instagram post, she wrote, "After two years of marriage and 5 years of friendship, Simon and I have made the difficult decision to go our separate ways." Falynn continued, "We are deeply thankful for the impact we have made in each other's lives, as well as the bonds formed with each other's children. This mutual decision was not made lightly, and despite our current willingness to be transparent, we only ask our friends and supporters to be respectful of our privacy as our family gets through this very difficult period."
Falynn also wanted to conclude with more gratitude for her supporters, "I would like to say thank you to all of my supporters who have shown a great deal of love for our family. You all do not go unnoticed."
View this post on Instagram
In other news, "Real Housewives of Potomac" star Candiace Dillard caused a little chatter on social media with one of her recent posts.
Click next for the details.