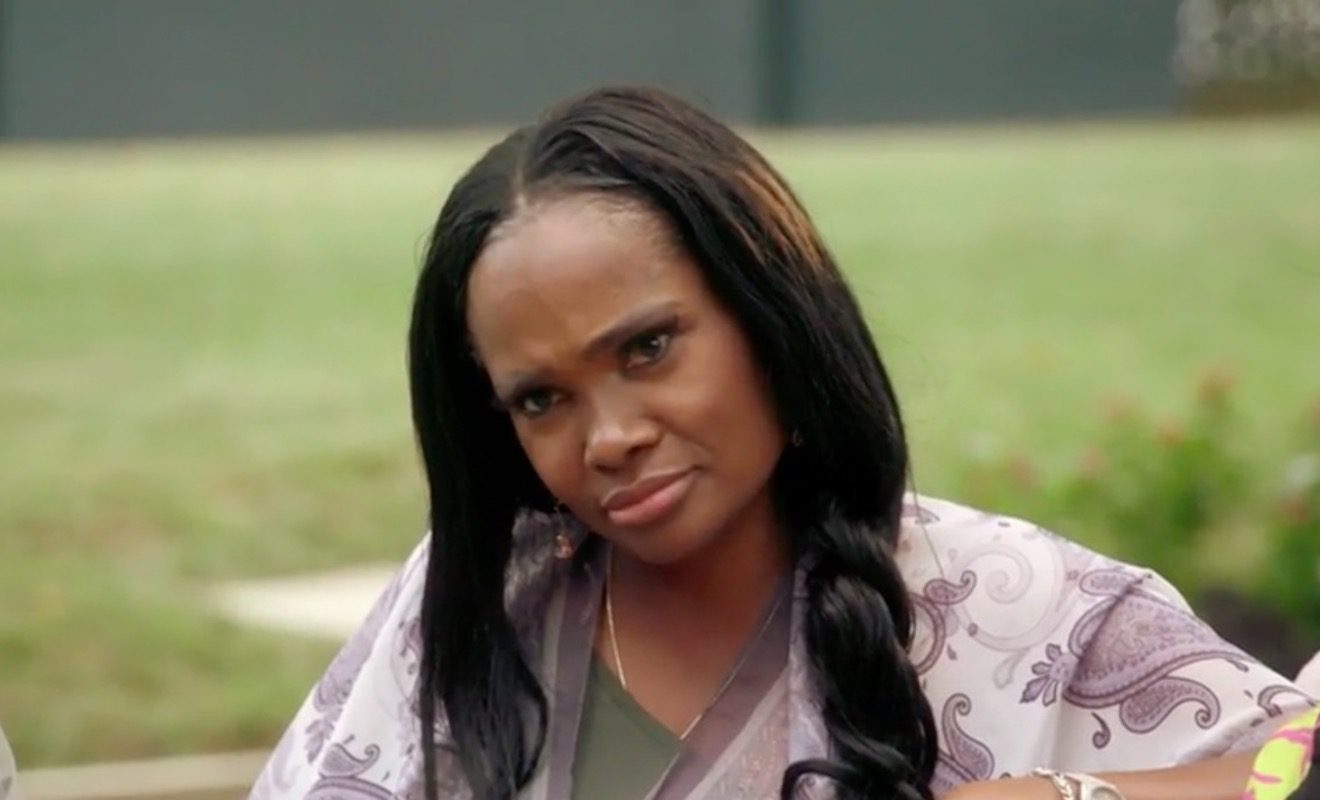 Toya is over it.
After Kari tells Toya that Contessa and Heavenly said that she was too intelligent to hang with Toya, Toya says she's tired of trying to have any type of relationship with both women. There is always drama and she's just ready to give up at this point.
Jackie invites some of her doctor friends (the "Married to Medicine DC" cast) to the rental house to hang out. One of the women, Alicia (a dentist), complains to Heavenly that there's no food and Heavenly reminds her that she didn't invite her over. Alicia seems to take this well and in a green screen interview, Toya says Alicia is a lot like Heavenly personality-wise.
Eugene's mother and brother come by to visit since they live near DC. In a green screen interview, Eugene says he grew up in DC during the crack era. But he feels like he was very sheltered from that and a lot of things.
Toya confronts Heavenly and Contessa.
Simone asks the ladies to come together so they can all discuss how to move forward with each other. In a green screen interview, Heavenly says they are too old for this and it only leads to mess. Toya ends up bringing up what Kari said. In a green screen interview, Heavenly says that Contessa did call Kari intelligent and told her to come to their "side." When the ladies get loud and start arguing, Eugene's mom decides that it's time for her to leave for a more peaceful experience.
Contessa ends up calling Toya a "dumb b*tch." And Toya accuses Heavenly of tearing down other women. When Toya tries to tell Damon and the other husbands what happened, they aren't interested. And Scott is actually in the house sleeping.
When Toya returns, Contessa asks Kari if she was trying to be messy because Contessa feels the timing of it all is toxic. But Kari denies trying to cause any drama.
It's the day of the march. As Toya helps out with Covid testing, Heavenly pulls her to the side and thanks her. She wants Toya to know that she realizes there are a lot of real things happening and the petty stuff doesn't matter. While Toya appreciated the gesture, in a green screen interview, she expects to have more issues with Heavenly later.
What are your thoughts on the episode?