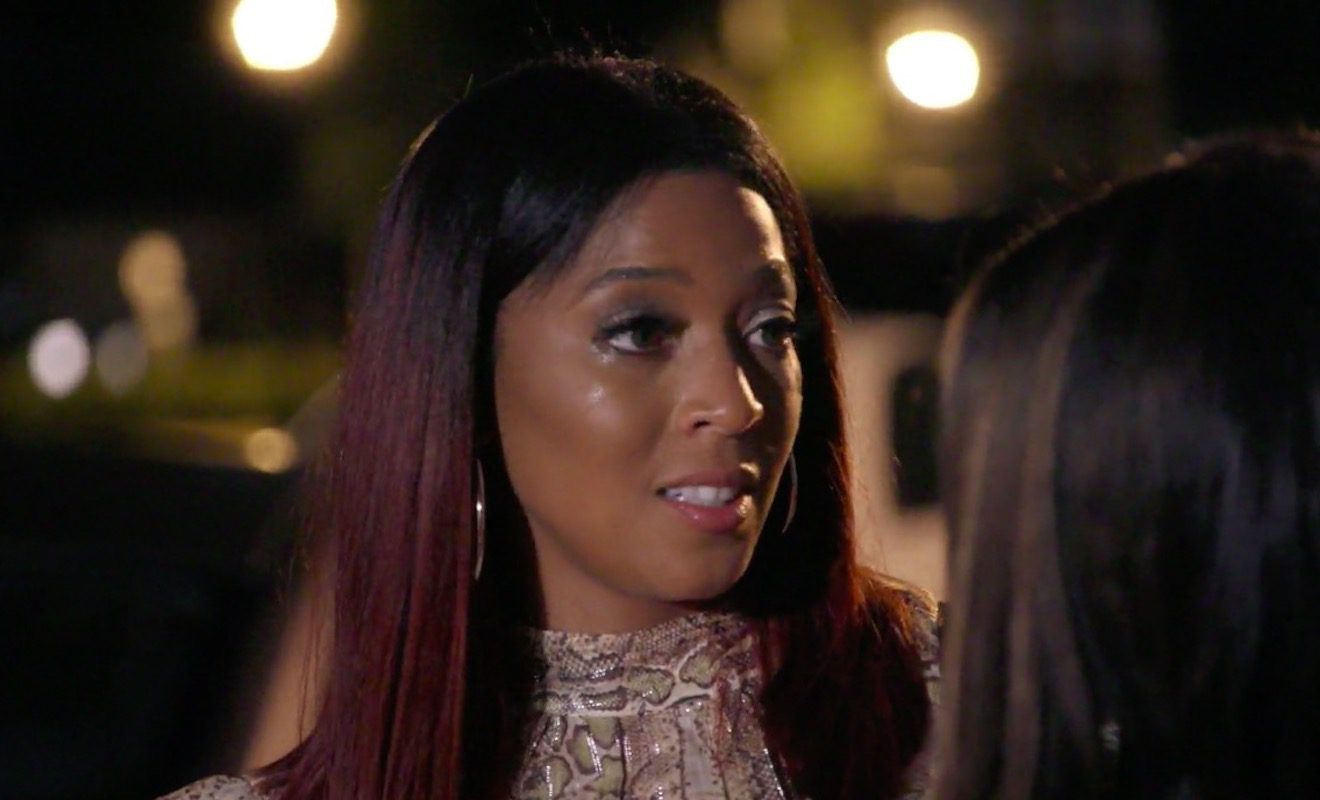 Toya Bush-Harris apologized to Lisa Nicole Cloud.
On the current season of "Married to Medicine," Toya Bush-Harris is starting to feel the heat. In the beginning, she was at odds with Dr. Contessa MetCalfe and Dr. Heavenly Kimes. However, she's made some progress with her relationship with Contessa. Meanwhile, things have worsened between Toya and Heavenly. She's also not in a good place with Quad Webb.
Toya went on Instagram Live with Lisa Nicole Cloud and Dr. Simone Whitmore after the latest episode. While Toya opened up about her feuds with Heavenly and Quad, some of her followers noticed she was snippy towards Lisa.
View this post on Instagram
So Toya decided to make another video so she could apologize to Lisa.
Toya said, "So my spirit ain't been right. After this past Sunday, I did a Live with my homegirl Lisa. And I've been watching that video and to be honest with y'all, let me tell you, it wasn't right. It wasn't right for a multitude of reasons. Reason one, after watching the episode, it just didn't sit well in my spirit. And I snapped at my homegirl Lisa really early on in the video and it wasn't even funny."
She continued, "And Lisa, I owe you an apology. I'm doing it live because the video was live. Lisa has no clue that I'm doing this so I just want to say to Lisa, publicly, girl I'm sorry, I shouldn't have cursed at you. That was not cool. It was not for you, it was just misguided frustration. You and I both had just watched the episode and it just tore me up to even watch the episode. And to be honest with you, it was just tearing me up and it's tearing me up now."
Lisa concluded, "I just want to say I'm sorry."
The season has been hard for Toya Bush-Harris.
Toya admitted that it's been tough for her to watch the latest season, "This season has been very difficult for me to watch partly because it is truly not me. And I guess I have to be okay with it because I signed up for it. But I'll say this, it's television. And I know who I am. At the end of the day, they can make whatever character they want. And it's still not gonna change who I am as a person."
View this post on Instagram