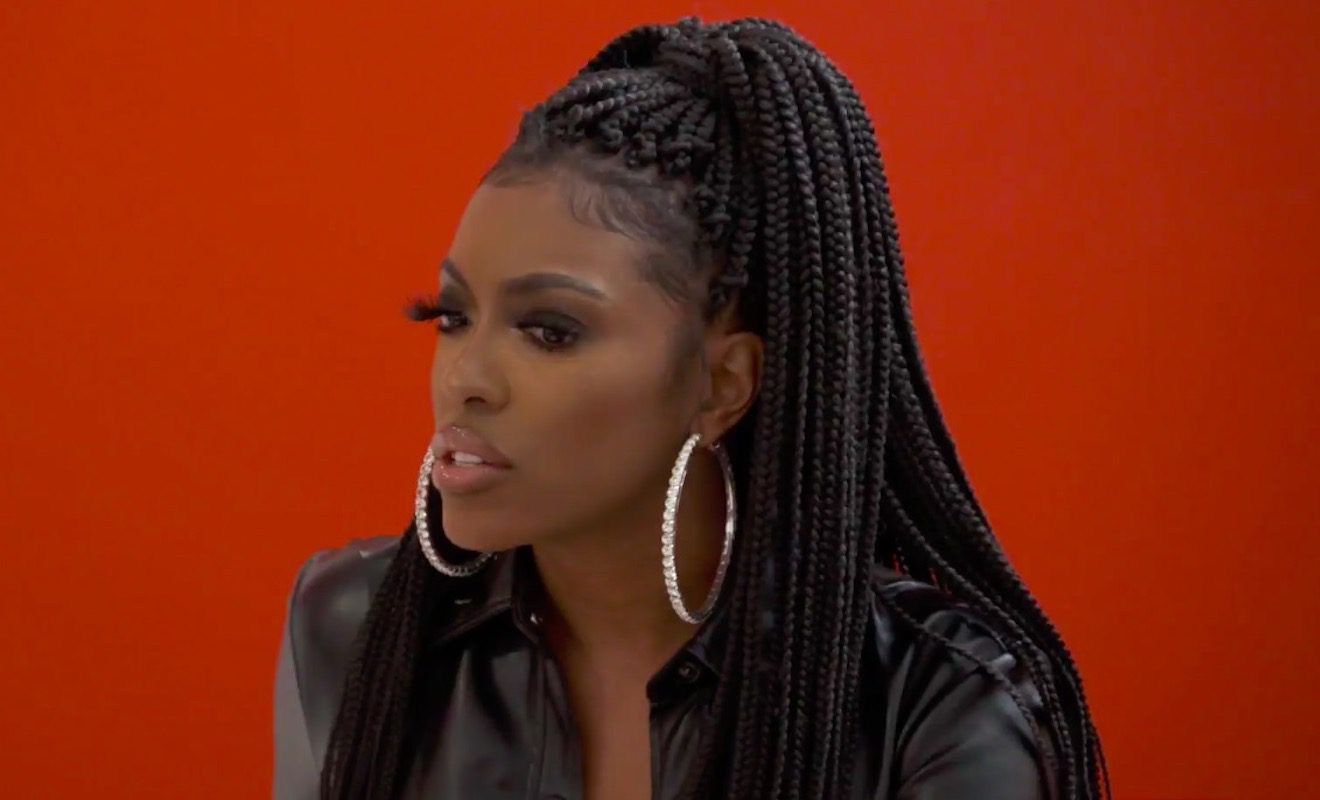 Porsha Williams and Simon Guobadia are moving fast.
"Real Housewives of Atlanta" star Porsha Williams has a lot of people talking about her engagement. She is engaged to Falynn Guobadia's ex Simon Guobadia. The whole situation has been controversial since Falynn was introduced on the show as Porsha's friend. However, Porsha has since denied that they were ever friends. But people are still critical due to the fact that the first time they saw Falynn on the show, she was entertaining Porsha at her home.
Regardless, Porsha and Simon have shown no signs are slowing down. When Porsha made the revelation on Instagram, she told her followers that she's been with Simon for a month. But she's sure she's madly in love and she's really happy with him.
As people continue to have their opinions on the situation on social media, Porsha made yet another revelation recently. While talking about tattoos on Dish Nation, Porsha told her cohosts that she now has a tattoo of Simon's middle name on her neck. And she explained why.
Click next for the details.