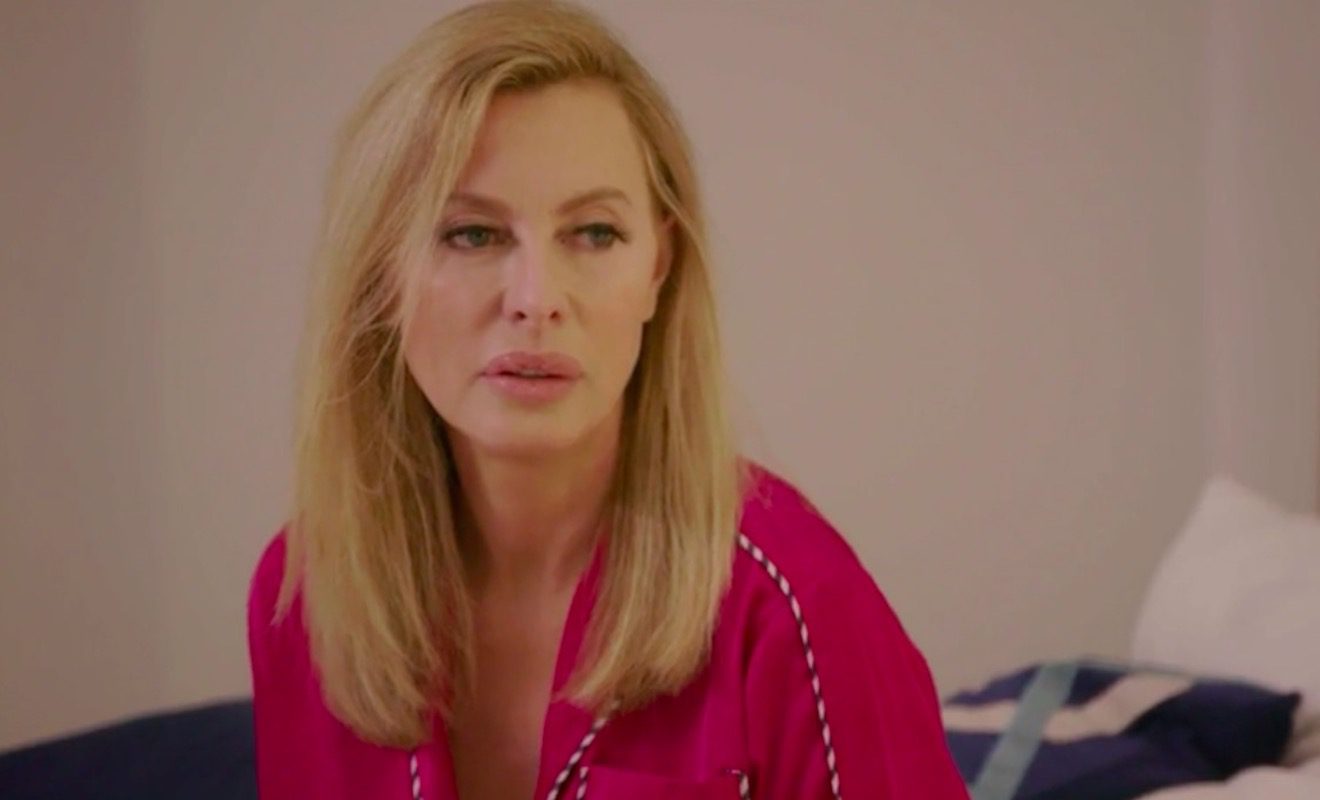 Quad Webb isn't married to medicine according to Kari Wells.
Kari Wells will always speak her mind on "Married to Medicine." And at times, that doesn't sit well with the other women. She's already had some drama with Dr. Heavenly Kimes. She accused Heavenly of spreading rumors about her husband Dr. Duncan Wells at the reunion. Kari also got called out by Dr. Contessa Metcalfe after Kari told Toya Bush-Harris she overheard Contessa accusing Dr. Scott Metcalfe of telling other women to send him nude photos.
Well, Kari offended both women, again, in a deleted scene.
After Toya Bush-Harris had a blowup with Quad Webb after Toya called Quad's place a "bullsh*t a*s apartment," Quad told the others that Toya did this because she felt she wouldn't be on the show anymore.
Quad said, "She thought that I wasn't coming back to the group. That's what she thought. Now you're Big Willy and you're talking cash sh*t." Kari responds with, "I'd understand why she'd think that because you're not married to medicine. I mean you're not married to anything so in her defense, she's gonna think that."
Contessa was in shock, "Kari, did you say that?! So what if you got divorced? You think we should kick you out the group too? That's not cool."
Heavenly also added her two cents, "That's horrible, Kari."
It's about sisterhood.
Contessa went on to say that the sisterhood between the women shouldn't be dependent on their marital status, "Women love women. We love each other because we love each other. It has nothing to do with who you're married to." Heavenly went on to say Quad was going to be on the show because they're friends. And Contessa once again stressed that the women are loyal to each other, "So what if her husband cheated and she divorced her husband? So we should kick her out the group, too? That's not cool. No!"
Never Before Scene footage from Season 8, Episode 11 of #Married2Med. The group talks about Toya after Toya and Quad clash. (Source @BravoTV @NBCUniversal) pic.twitter.com/urrHs3rgn4

— OMFGRealityTV (@OMFGRealityTV) July 5, 2021