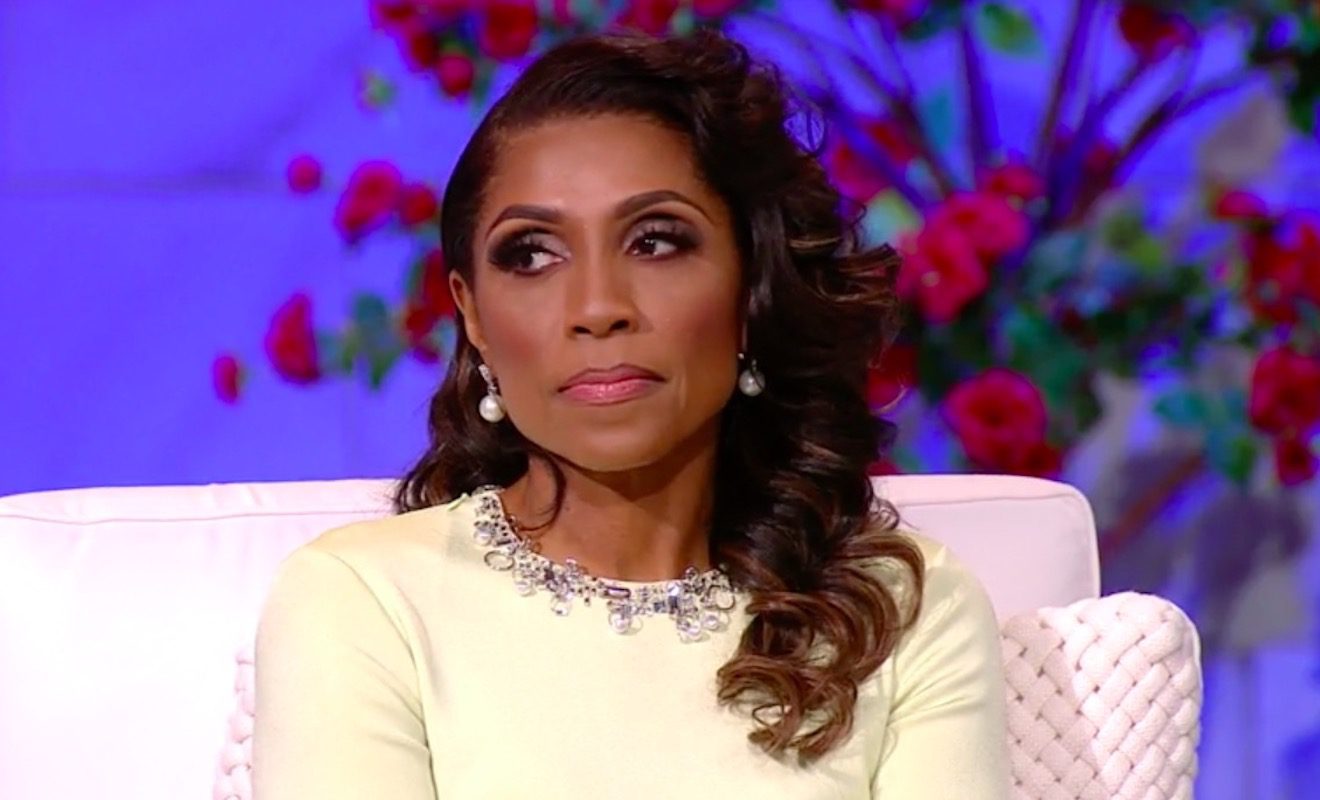 Did Contessa change her mind?
After Quad says Contessa filed for a separation, Scott tells the other husbands that Contessa did file but she's not moving forward. Meanwhile, Quad says that Contessa has tried many times to save the marriage but this is what she felt needed to be done.
Scott believes this is a sneak attack. And he wants to leave. But Curtis tells him that this will be the only time to speak his truth.
When Scott gets on the stage, he says that he and Contessa agreed to work on their marriage. This was what they decided after Contessa filed for a separation. Apparently, they had to have a tough conversation with their children.
Scott explains his DM responses.
Scott says he has been faithful in their marriage. He admits to responding to the scandalous photos he gets in his DMs. But he's only responded, saying things like, 'Oh sh*t.' But he's never gone any further.
Backstage, Contessa gets emotional says she doesn't want all the blame for why her marriage is falling apart. Interestingly enough, Toya and Contessa have gotten closer. And they hug it out after Contessa vents some more about Scott.
Simone opens up.
Jackie and Simone discuss their fallout and reconciliation. They get emotional but confirm that they talk a lot more now. The two friends also study together again. But Heavenly and Quad think this is just BS. And Quad asks what's the deeper issue that has kept Simone and Jackie from being as close as they used to be.
The Buffie situation was a huge problem. Jackie doesn't feel Simone spoke up for her enough. She should know Jackie never intended to hurt Buffie. But Simone says she went to Jackie in private and told her the way she was handling Buffie wasn't a good look and she knows that isn't the real Jackie. Jackie wanted her to say this on camera too, so viewers understood she wasn't being malicious towards Buffie.
Simone does miss her close friendship with Heavenly. But it will take time to work on things.
The husbands talk to Andy. They tell Scott he can't have any other woman's pictures on his phone. And when it comes to the life coach situation, Scott says that he lied when he said he'd been talking to a life coach. He just wanted to upset Contessa.
What are your thoughts on part 2 of the reunion?