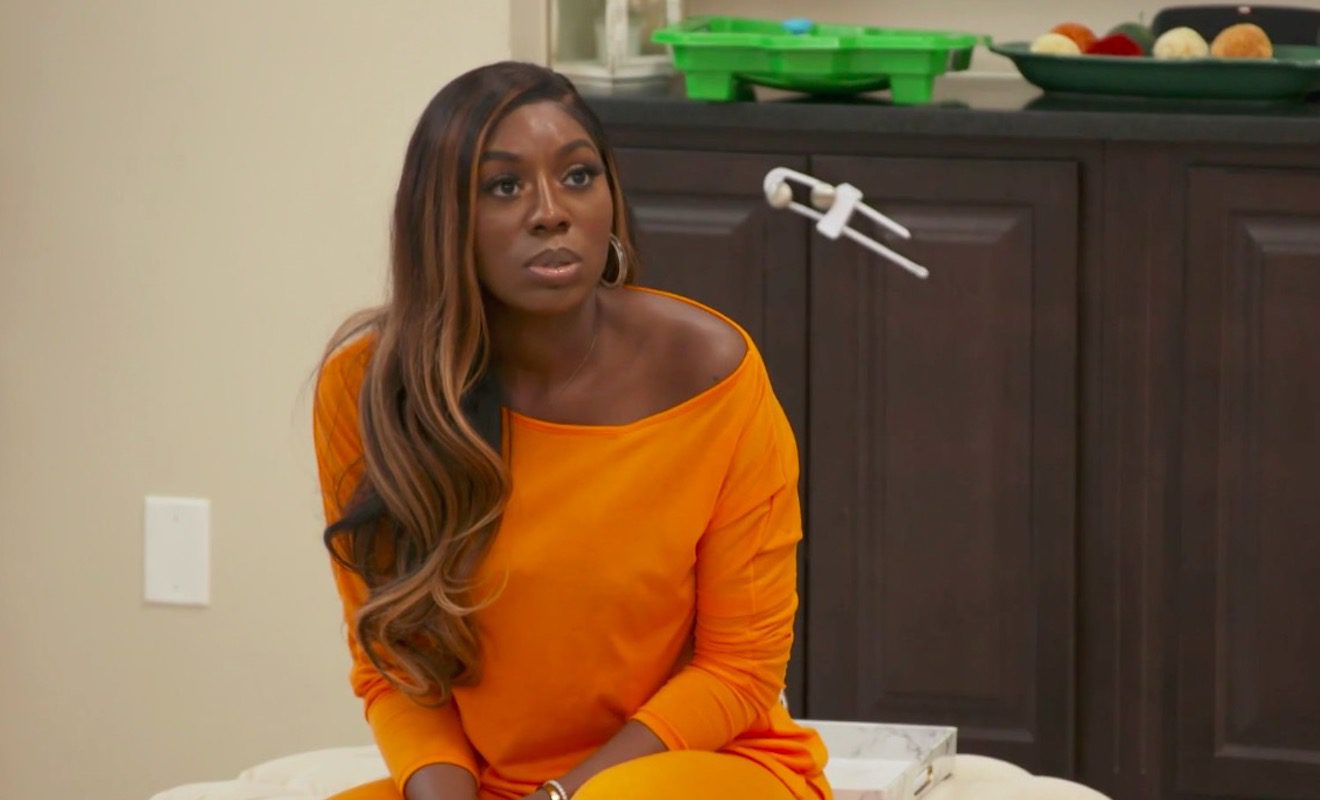 Robyn Dixon and Gizelle Bryant tell Wendy Osefo she changed.
Wendy Osefo isn't on the best terms with Gizelle Bryant as of late. For Wendy, Gizelle crossed the line after she brought some rumors about Eddie Osefo to the group. According to Gizelle, blogs have accused Eddie of having an affair. And she brings this information to Ashley Darby during a previous conversation.
Interestingly enough, Gizelle was already starting to feel some type of way about Wendy after Wendy made peace with Karen Huger. Plus, Gizelle and Robyn Dixon have been critical of how Wendy has been dressing since getting some work done.
On the upcoming episode, Robyn and Gizelle confront Wendy about these perceived changes. Gizelle says, "I've seen more of your body parts in the past month than I have the entire time I've known you." And Robyn then says, "The Wendy I met last year was not that loose."
Things get heated between Wendy Osefo and Robyn Dixon.
Later on in the episode, Ashley arrives in Williamsburg. And she tells Wendy about the rumors Gizelle brought to her attention, "Gizelle told me how there is this fabricated article about Eddie having an affair."
Wendy is heated. So she calls out Gizelle in front of the group, "I'm putting your a*s on notice. Don't f*ck with my family." At some point, Robyn interjects and says to Wendy, "Shut the f*ck up!" And Wendy returns the ire, "Go f*ck yourself, okay?"
Check out the preview below.
In related news, Wendy also called Gizelle out on Twitter. She said that Gizelle actually brought up the rumors to Ashley twice while filming because she wanted to make sure they would get picked up by production.
Wendy tweeted the footage that made the trailer for the season but was not included in an episode.
We all saw you @GizelleBryant bring up the false rumors in this scene. You were so PRESSED to make sure it made air, you said it AGAIN. Girl you r not a friend nor were you concerned. You just have a history of attacking marriages! I pray you find happiness in ur own life. #RHOP pic.twitter.com/V5O48XcoRp

— Dr. Wendy Osefo (@WendyOsefo) August 9, 2021