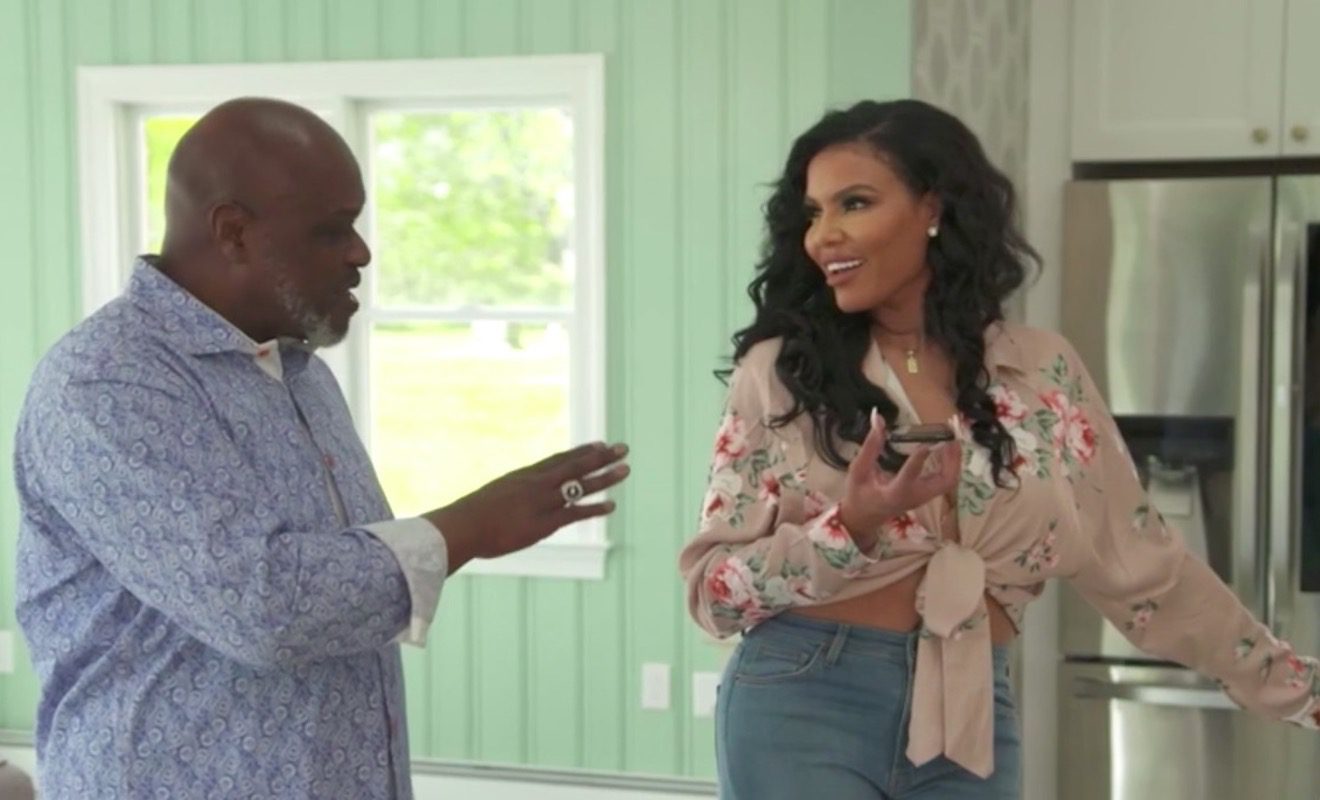 Wendy Osefo makes some observations.
Mia Thornton decided to attend the couples' trip with her husband Gordon Thornton despite her previous blowups with the other ladies. And on the upcoming episode of "Real Housewives of Potomac," it seems as if it's her marriage that gets placed under the microscope next.
After the couples get settled into the house Wendy Osefo booked, Gordon comes into the kitchen to hand Mia his phone in front of the others. He has a man named Justin on speakerphone. Apparently, Gordon has been talking to Justin about getting a new G Wagon as a surprise for Mia.
Justin says, "Yeah, I just wanted to reach out. I hope you're excited, I'm ready to put this customized wagon deal together." In response to this, Mia asks, "What's going on? So am I coming to see you?"
At this point, Gordon attempts to get Mia to be quiet. "Quiet. Tell him to wait." But Mia continues to speak. "I miss Justin. Justin has sold us our two previous cars."
It's at this moment that Gordon makes things a bit awkward, "This is important. Wait cause I don't get many chances to tell you to shut the f*ck up."
Chris Bassett and Askale Davis' husband Drè Davis are stunned. As for Wendy, she has something to say in her green screen interview. "I am all about GVO. And right now, G telling his wife that, if this is what's said in front of us, then what's said behind closed doors?"
In related news, Mia posted a message on her social media accounts after her Twitter feuds with Candiace and Askale.
??? Sending Love & Light your way. pic.twitter.com/s9qeVN1g8i

— Mia Thornton (@mrsmiathornton) September 29, 2021