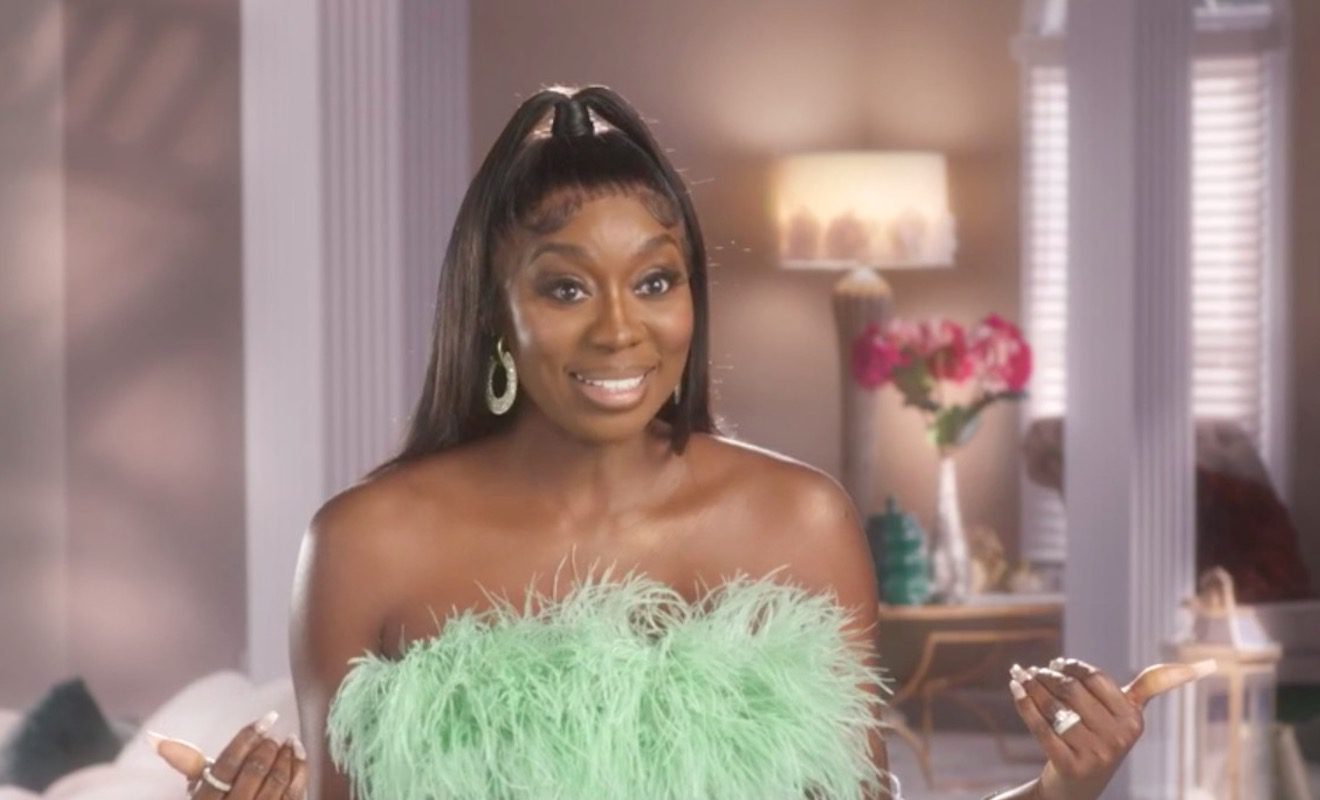 Mia Thornton is clashing with the other women on RHOP.
"Real Housewives of Potomac" newbie Mia Thornton is off to an explosive start. During her first couple of times with the group, she actually clashed with Wendy Osefo. For Wendy, Mia didn't really seem to be all that loyal to Karen Huger. And this didn't make sense to Wendy because Karen introduced Mia to the group. At the time, Mia wanted to have her own opinions of Gizelle Bryant despite her feud with Karen. She said that it seemed as if Gizelle had a good heart. Mia then asked for Gizelle's number. But she questioned things after Karen said Gizelle wished death on Ray Huger. This again made Wendy feel as if Mia was too wishy-washy.
Although Mia appeared to get in a more cordial place with Wendy, they had tension again after Wendy told Candiace Dillard what was said at the "Drive Back" music video shoot.
Mia asked Miss Dorothy if Chris Bassett was being paid to manage Candiace's music career. This upset Candiace. And when she confronted Mia about this at Gizelle and Robyn Dixon's podcast celebration, Mia called the video shoot "low budget." Candiace then said that Mia's mother is low budget. At the time, Candiace didn't have any knowledge about Mia's childhood and past issues with her mother.
So it seems as if Mia and Wendy still haven't been able to move forward from their initial issues.
On the upcoming episode, Wendy's couples' trip begins. And when the group gets around Mia's husband Gordon Thornton for the first time, it gets a bit awkward. Wendy has some questions about Gordon, too.
Click next for the details.