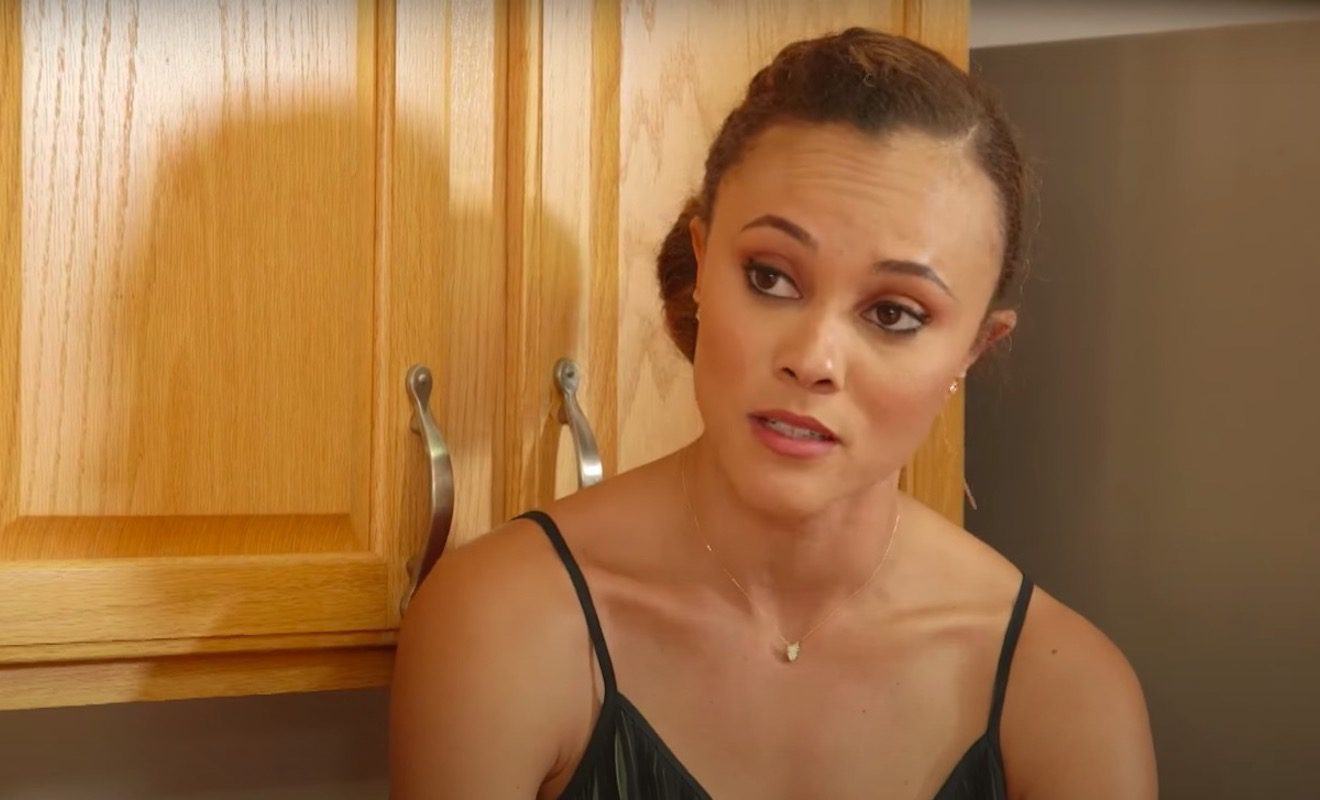 The unthinkable may have happened between Ashley Darby and Candiace Dillard.
Fans of "Real Housewives of Potomac" are expecting lots of drama to go down at the reunion. This makes sense since the season has been full of feuds. Even though Candiace Dillard recently had a major blowup with Mia Thornton, her feud with Ashley Darby has still been intense, too. Candiace didn't appreciate the way Ashley handled things in regards to her altercation with Monique Samuels. So when the group gets together, it's not surprising that both women end up clashing something serious.
On the upcoming episode, Asley and Candiace will actually get into it again after Chris Bassett opens up about his issues with Michael Darby.  Chris actually wants to be in a good place with Ashley and Michael. But Ashley brought up what Candiace tweeted about Michael and her in the past. In one tweet, Candiace called Michael an "overseer." When Ashley brought this up, Candiace responded by seemingly calling Ashley Michael's slave.
Despite their drama, both women may have made peace at the reunion which was filmed Friday. Fans began to suspect this after Wendy Osefo posted a video on Instagram Story. Apparently, she went out for drinks with Ashley after they wrapped up the reunion. But fans noticed that a woman sitting next to Ashley in the bar was wearing a "Deep Space" t-shirt. "Deep Space" is the name of Candiace's debut studio album.
Then of course, before Ashley began her speech, a voice was heard in the background saying, "Do your speech, girl!" And to many, it sounded like Candiace.
Regardless, Ashley was very happy about how the reunion turned out. She said, "So today was the longest day that we've ever had in the whole history of 'The Real Housewives of Potomac.' But without a doubt (starts pointing at herself and two others) we brought it one hundred percent!"
Ashley on Wendy's story saying how it was the longest reunion they've ever filmed and they've brought it! ? #RHOP pic.twitter.com/CHuPkYQETs

— jay (@JaysRealityBlog) October 8, 2021