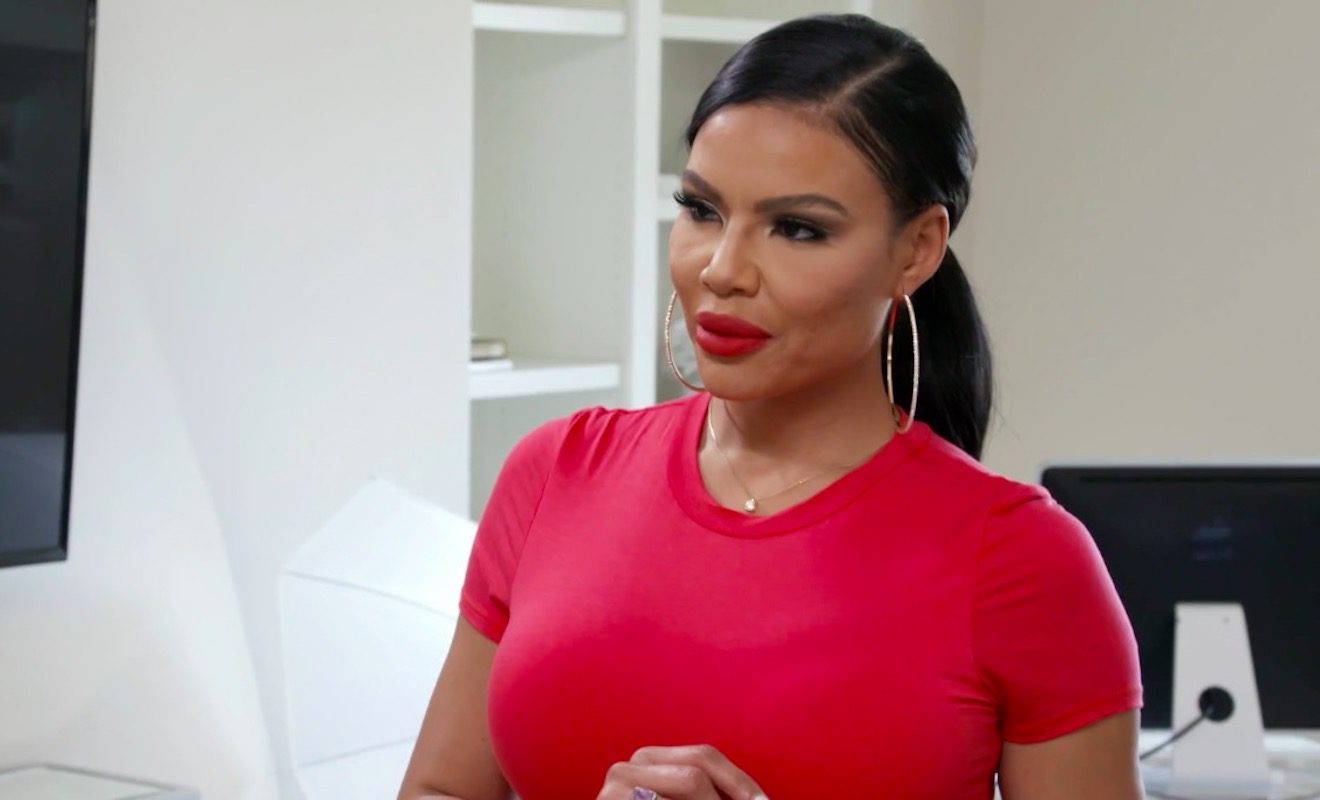 The group moves on from the drama.
Back at dinner, the group has calmed down after Candiace and Ashley's latest blowup. Gizelle and Robyn whisper about finding a hotel to go to. Neither likes the fact that the bedroom they are sleeping in doesn't have a bathroom. In a green screen interview, Robyn says that Wendy is a horrible hostess.
When the group gets back in their vehicle, Gordon continues to make everyone a bit uncomfortable. He brags about the size of his "manhood." And once again Chris' "brown d*ck" comes up.
Robyn and Gizelle leave.
Candiace and Chris discuss Ashley when they return to the house. After a little push, Candiace admits Ashley isn't really "that bad." But all it takes is one moment to cause a blowup between them.
Meanwhile, Gizelle and Robyn pack up for their hotel. Askale and Mia worry about their safety since it's midnight. But the best friends feel they need to go to a hotel where they will be more comfortable. As for Wendy, she feels Gizelle and Robyn were just trying to create a moment out of nothing and cause drama during her couples' trip.
There's more tension between Gizelle and Wendy.
Gizelle talks to Karen on FaceTime the next morning and confirms that she and Robyn booked a hotel. They're sleeping in. And Gizelle says she didn't speak to Wendy on her way out because Wendy hasn't said a word to her. Wendy overhears this and says Gizelle is lying. And she made sure she spoke to Gizelle and Robyn once they arrived to the house. Gizelle calls Wendy angry. And Wendy calls Gizelle confrontational. So it's clear they won't be on good terms any time soon.
Ray finally makes it to the house. Karen is happy to see him. And she gives him a recap of all the drama that has already taken place.
Robyn and Gizelle make it back to the house and Gizelle and Wendy didn't speak. But Ray lightens the mood anyway with humor.
The gang has a day on a yacht.
Askale and Robyn have a side conversation about Wendy. At this point, Robyn isn't sure she likes Wendy anymore. And she doesn't want to talk to her because it will just lead to another confrontation.
Mia apparently overhears the conversation and she tells Wendy that Robyn said she's changed from a year ago. Wendy goes off and says that Robyn should have changed as well. Not too long after, Robyn and Askale rejoin the group. Wendy repeats what Mia told her. And Robyn says that what she actually said was their relationship from a year ago has changed. At this point, the ladies tell Mia she should stop trying to relay messages because she does a horrible job at it.
But Robyn doesn't want to try to hash things out with Wendy. And Wendy is fine with that. Things won't be hashed out between Gizelle and Wendy either. And Gizelle says Wendy is aggressive. Wendy says Gizelle is a mean girl and a bully.
Candiace and Mia have a breakthrough.
Mia and Candiace attempt to talk things out. Candiace says that what bothered her the most was Mia calling her music video low budget. It really hurt her feelings. She breaks down in tears as she talks about how hard she worked to have a singing career. So Mia apologizes and says she won't intentionally try to hurt Candiace again. As for Candiace, she apologizes for calling Mia's mother low budget. She didn't know Mia's story. And Candiace says she doesn't want to be the kind of person to rub someone's trauma in their face. In a green screen interview, Candiace says she's glad to be getting to know the real Mia. And she respects her mother's journey.
A tearful Mia thanks Candiace for hearing her out.
When they get back on the bus, Ashley falls asleep. And Gordon picks on her about this. This leads to them arguing. In a green screen interview, Ashley says she doesn't get much sleep because she has a newborn at home. So it was insensitive for Gordon to do this.
The episode ends on a cliffhanger with Gordon and Ashley still arguing.
What are your thoughts on the episode?