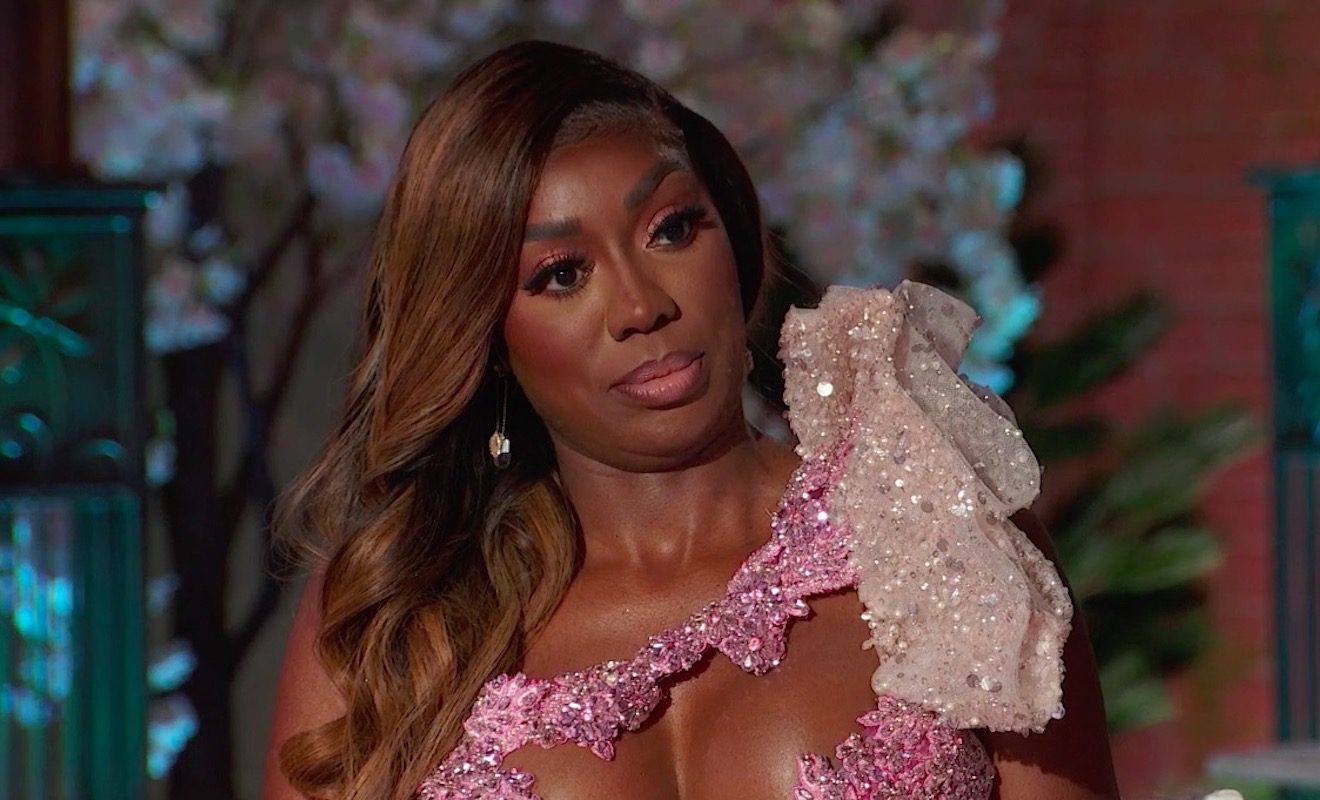 Eddie Osefo isn't happy to be a topic on RHOP.
Gizelle Bryant is caught up in more drama on season 6 of "Real Housewives of Potomac." Wendy Osefo is upset Gizelle brought the cheating rumors about Eddie Osefo to the group. However, Gizelle said that she only said something out of concern for Wendy. She wanted Ashley Darby to talk to Wendy about the rumors. In Gizelle's opinion, it was possible that Wendy made so many changes to her body and personality because of what was being alleged on the blogs. But Eddie and Wendy have denied that he's been unfaithful.
Eddie has already said that he believes that Gizelle may like to inflict hurt on others because she's dealing with a lot of pain in her own life. And she's not capable of being happy for Wendy.
Now Eddie has more thoughts about Gizelle after filming the reunion.
Gizelle Bryant's logic doesn't make any sense to Eddie Osefo.
During part 3, Gizelle explained that she didn't think she was causing any harm to Wendy and Eddie's children. And it wouldn't have been an issue to discuss the rumor on the show because she's made it clear she thinks the rumor is false.
Well, Eddie doesn't think Gizelle's logic makes any sense.
In a  tweet, he wrote, "Huh? Make it make sense to me…I missed that explanation on bringing up a false rumor to prove it's false ?  ?  #RHOP."
One fan told Eddie they didn't think anyone was being malicious because they all said they didn't think the rumor was true. But Eddie believes everyone involved was just being messy. "That doesn't make much sense. If we call a spade a spade, it was just being messy. You can't prove something is false by repeating it again and again and say it's false."
Another viewer asked if Eddie and Wendy would drag the situation into the next season because they don't have much else to offer as a storyline. In response to this, Eddie wrote, "No interest in that, but we got plenty."