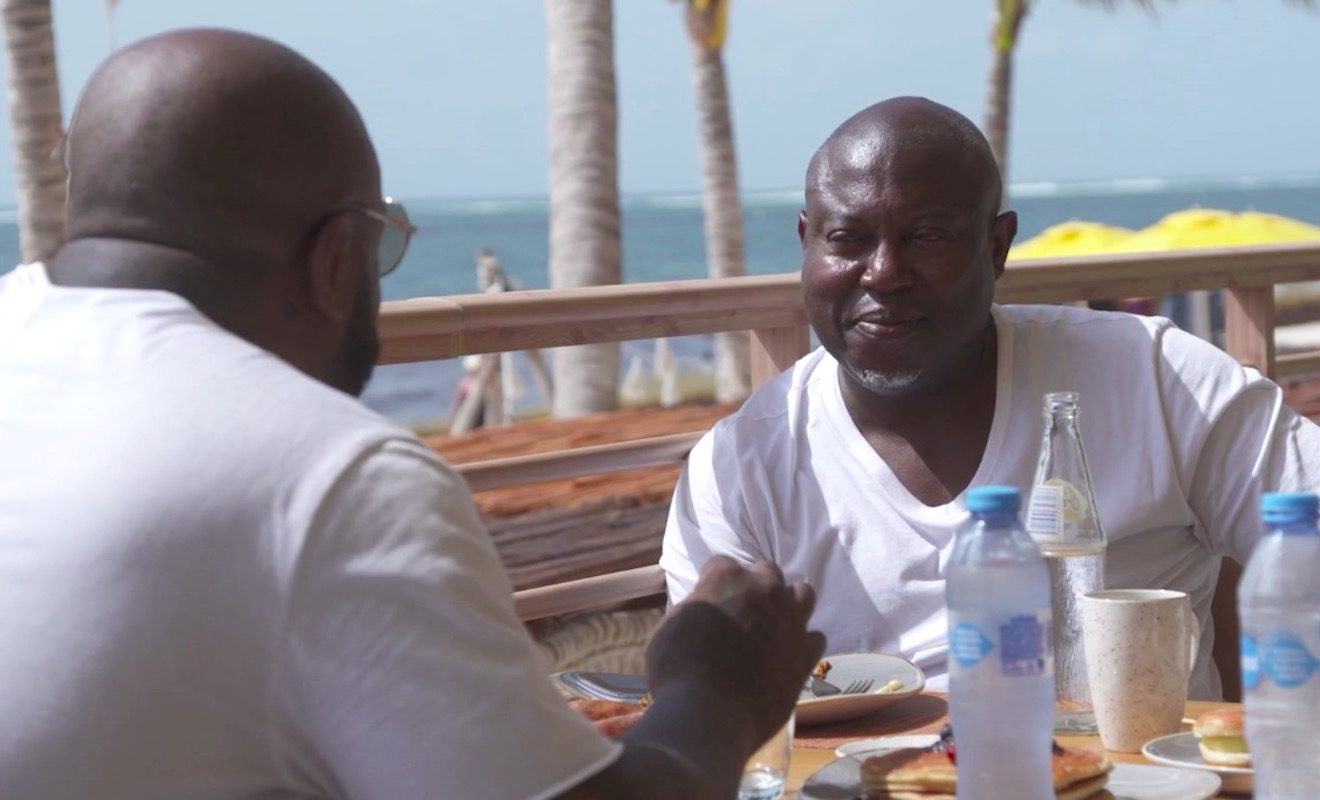 Simon Guobadia and Porsha Williams' engagement is controversial.
It's been a lot of discussions on social media about the latest episode of "Porsha's Family Matters." Porsha Williams and Dennis McKinley both gave their versions about what went down in Mexico. However, the cameras captured Porsha swinging on Dennis as he and Mama Gina were leaving dinner. At this point, the family retreat had already gone left. But Porsha was throwing dishes and production equipment at her ex. Many viewers feel Porsha was out of line. Porsha said she blacked out. She was triggered by the discussions about Dennis cheating on her while she was pregnant. Regardless, Porsha did hope that the show would also give viewers a more intimate look into her romance with Simon Guobadia. Their relationship has also been controversial.
Simon made his first appearance on "Real Housewives of Atlanta" as a married man. He was married to Falynn Guobadia. Falynn was introduced on the show as Porsha's friend. So people were shocked when Porsha confirmed her engagement to Simon. However, she said that they didn't get together until Simon and Falynn had broken up. And she was never friends with Falynn. Porsha also denied being the cause of Simon and Falynn's split.
Simon accused Falynn of cheating on him with her assistant Jaylan Banks. Although Falynn denied this, she and Jaylan now have a child together. They are also engaged.
After Simon had some things to say on Instagram about all of the drama surrounding Dennis, Jaylan clapped back. And Simon took time to return the jabs. Falynn had something to say as well.
Click next for the details.