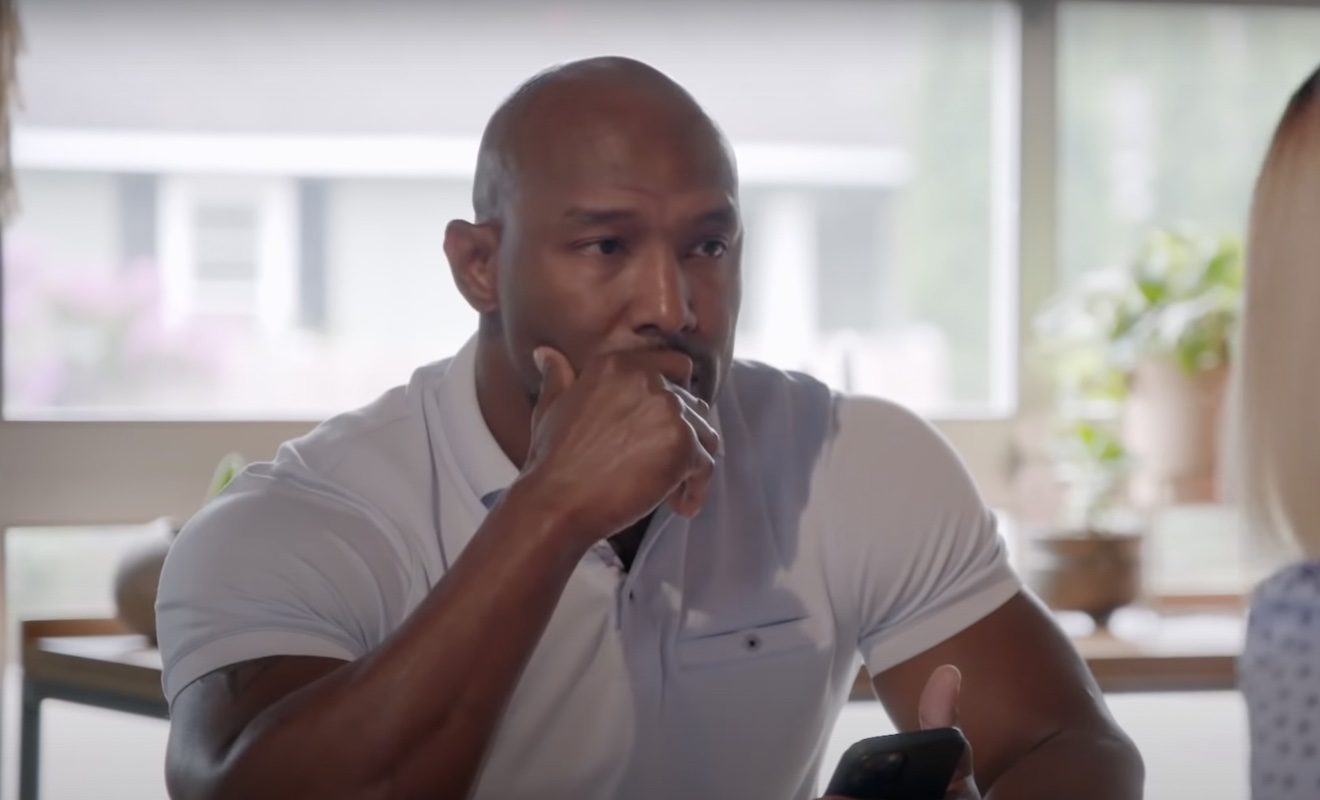 Martell Holt's past affair has been a hot topic on LAMH.
Martell Holt and Melody Holt's marriage fell apart on "Love & Marriage: Huntsville." For Melody, their downfall was caused by Martell's longtime affair with Arionne Curry. Since being put on blast about his affair, Martell and Arionne have made multiple accusations. In fact, both have accused Marsau Scott and Maurice Scott of cheating. At one point, Martell even accused Marsau of cheating with 20 different women. He later retracted his claim and said he was just made this up because he was upset with Marsau. Martell didn't appreciate Marsau joking about his affair on the show.
Arionne was discussed at last season's reunion. Marsau said Martell brought Arionne around. And the first time he saw Arionne with Martell was the night they partied in Atlanta. Maurice was there as well and both men decided they didn't want to get involved in Martell's situation. So they didn't confront him about it.
LaTisha Scott and Kimmi Scott said that their husbands should have called Martell out for his actions. And they also should have left immediately when they put two and two together. However, Maurice said he knew he could have more influence on Martell if stayed at the club.
Martell Holt has accused the other men on LAMH of also being unfaithful.
After the reunion aired, Arionne once again accused the Scott brothers of being cheaters. She also threatened to hurt LaTisha's feelings if she continued to speak on her. Eventually, Arionne did an interview with Tasha K. And she claimed that she allegedly saw the women that Marsau and Maurice allegedly cheated with. Meanwhile, Martell recently accused them of being cheaters on social media. The brothers have continually denied stepping out on their wives.
Well, the accusations will be addressed on the upcoming season of LAMH. Interestingly enough, some fans are wondering where Martell stands with the cast as of now. They suspect he may not be on good terms with the majority of his costars.
Interestingly enough, blogger Color Me Pynk noticed that the only LAMH cast members who now follow Martell on Instagram are Destiny Payton-Williams, Tiffany Whitlow, and Louis Whitlow.
As we recently reported, Melody and Destiny had some tension. And in a trailer for the upcoming season, they clashed because Melody had some questions about the nature of Destiny's relationship with Martell.
A source also told the blogger that Melody refused to film any scenes with Martell while filming season 4.