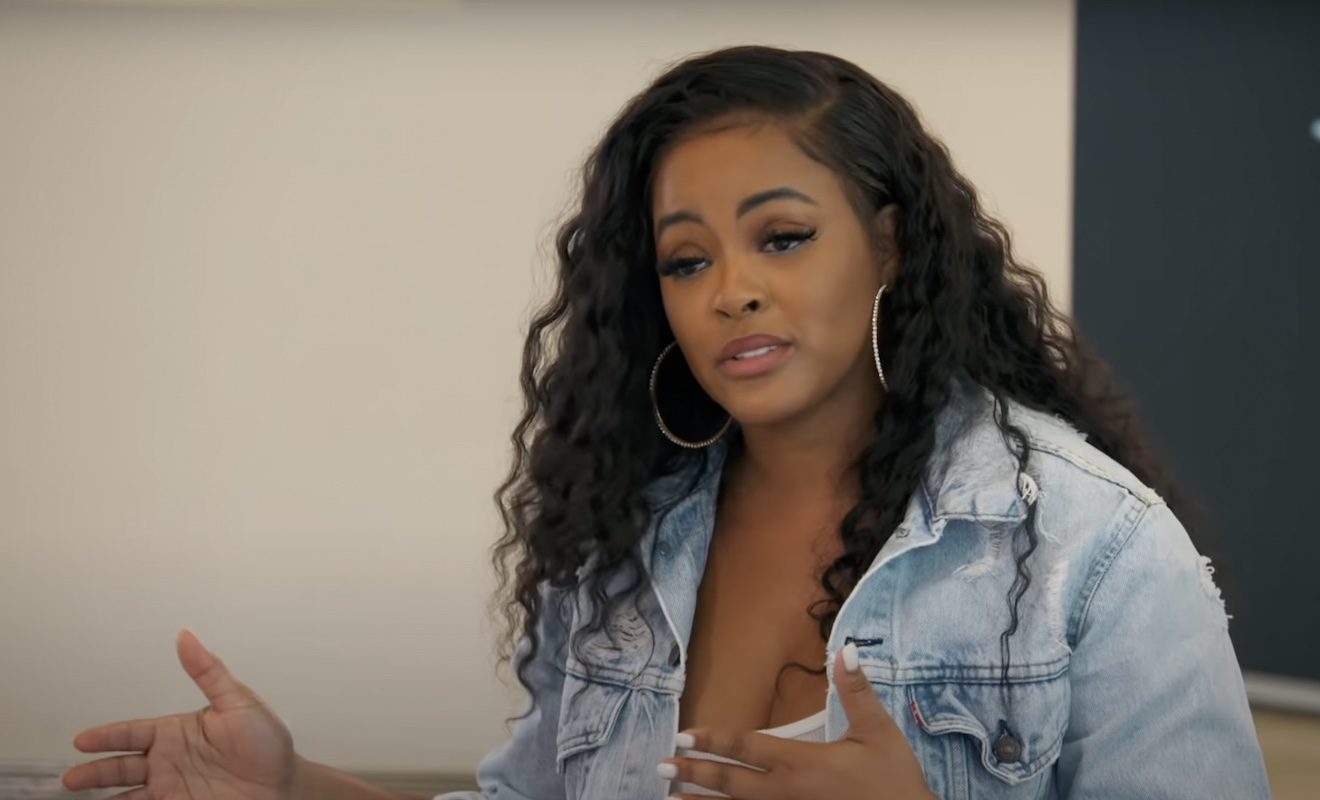 Is Malaysia Pargo being iced out of the group?
Malaysia Pargo isn't on the best terms with multiple "Basketball Wives" cast members. Producers have decided to bring back a good bit of the LA cast. So the upcoming season will feature the return of Brandi Maxiell, DJ Duffey, Brooke Bailey, Brittish Williams, and Angel Brinks. Rumor has it she's clashed with all of them while filming the upcoming season. And she's no longer close friends with Brandi. While it's unclear what led to their fallout, reports suggested that fans will see it all play out on the show.
In the meantime, it's been rumored that most of the cast didn't want to film scenes with Malaysia. So she only filmed scenes with Jackie Christie, as well as sisters Nia Dorsey and Noria Dorsey. One can imagine that she hasn't made much progress with Jennifer Williams after she threw a table at her years ago.
Interestingly enough, it was also rumored that Malaysia was involved in a physical altercation with Brooke.
Zell Swag comes for Brooke Bailey amid her conflict with Malaysia Pargo.
Although Malaysia may not be in a good place with a few of her costars, she's been able to depend on Zell Swag to have her back. And when it comes to Malaysia, Zell won't mince words when taking shots at her foes. Days ago, the "Love And Hip Hop Hollywood" star came for Brooke on social media.
After a photo went viral of Brooke and some of the other cast members on the red carpet at a fashion show, Zell threw some shade at Brooke's looks and green attire.
He wrote, "Who is the Green Lantern with the botched body?"
You can check out the screenshot here.
Blogger Spilling BBW Tea is also reporting that since filming for the new season has resumed, Malaysia hasn't been filming much lately. This is also the case for Nia and Noria. They reportedly feel like the group has become a bit too fake for their taste.