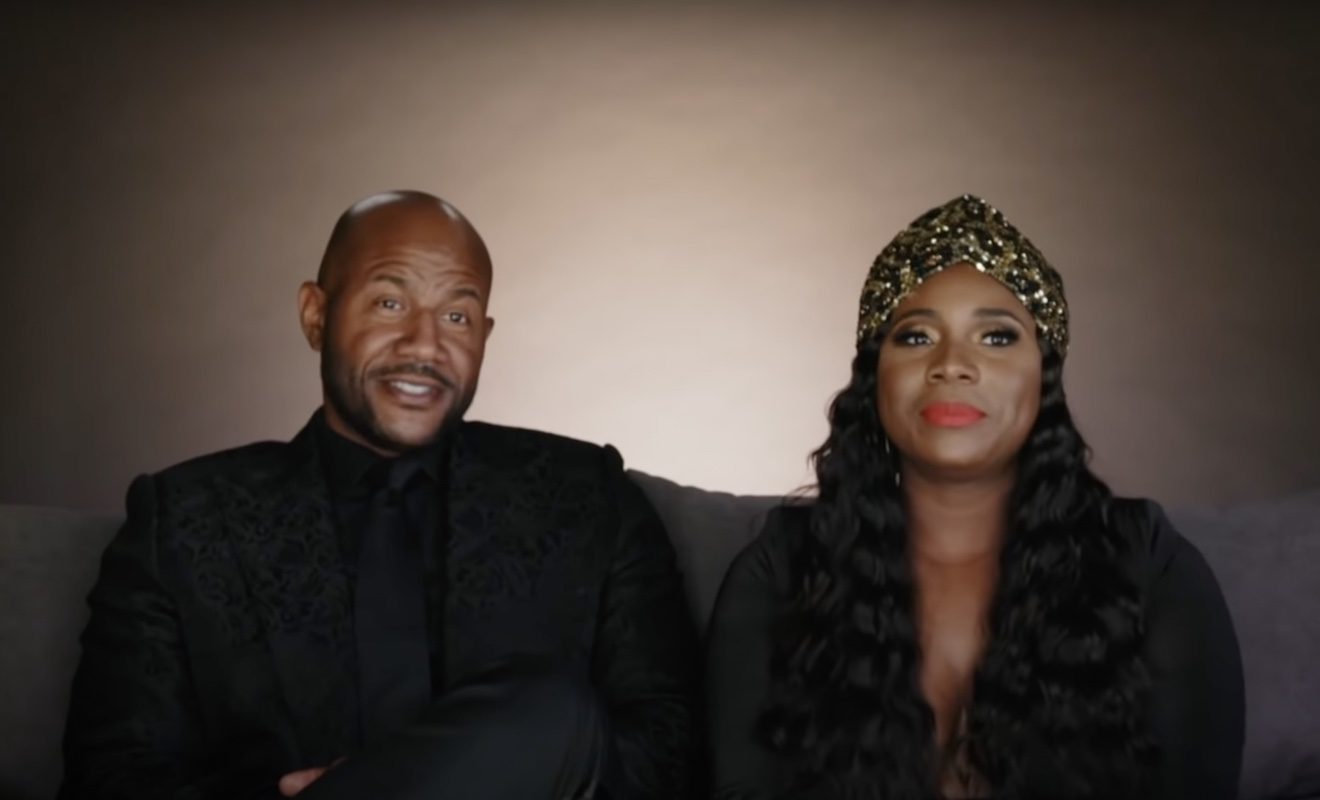 Marsau Scott's loyalty to LaTisha Scott continues to be questioned by fans.
"Love & Marriage: Huntsville" fans had a lot to say after the recent episode. Marsau Scott was once again grilled about rumors regarding his marriage to LaTisha Scott. He's already been accused of cheating but the latest rumor involved Martell Holt. Miss Wanda asked Marsau if it's true he has a secret place with Martell. According to the rumor, Marsau allegedly has an apartment with Martell. And they allegedly use that place to do dirt. Marsau thought this was a stupid question to ask. And Wanda was irritated that Marsau never gave her a direct answer. Regardless, Marsau refused to take Wanda seriously.
The episode also focused on the end of Melody Holt's friendship with Destiny Payton-Williams. On the previous season, Destiny said that Melody ghosts her when filming wraps up. When Melody was asked about this, she said that she does like to isolate herself somewhat in between filming. And she does this for her mental health. For Melody, it's been hard to film scenes with Martell. They often end up becoming explosive. Insults and accusations fly. So it's been rumored that Melody has refused to continue filming with her ex-husband.
LaTisha Scott's cousin has been receiving criticism on social media.
Regardless, Destiny went on to tell LaTisha that Melody overheard their conversation in LA. She believes she was being talked about. So she questioned Destiny's loyalty. And these days she feels as if LaTisha has been more of an enemy.
Melody discussed her fallout with Destiny with Kimmi Scott. She confirmed that she's backed away from the friendship. Melody felt so betrayed that she didn't invite Destiny or LaTisha to her holiday sleepover. Instead, she invited LaTisha's cousin KeKe.
Interestingly enough, KeKe happened to discuss LaTisha with Melody. And she had some things to say about her cousin's marriage when Melody brought up their issues.
Well, it seems as if Marsau may not have liked that scene very much. He may have thrown some shade, too.
Click next for the details.