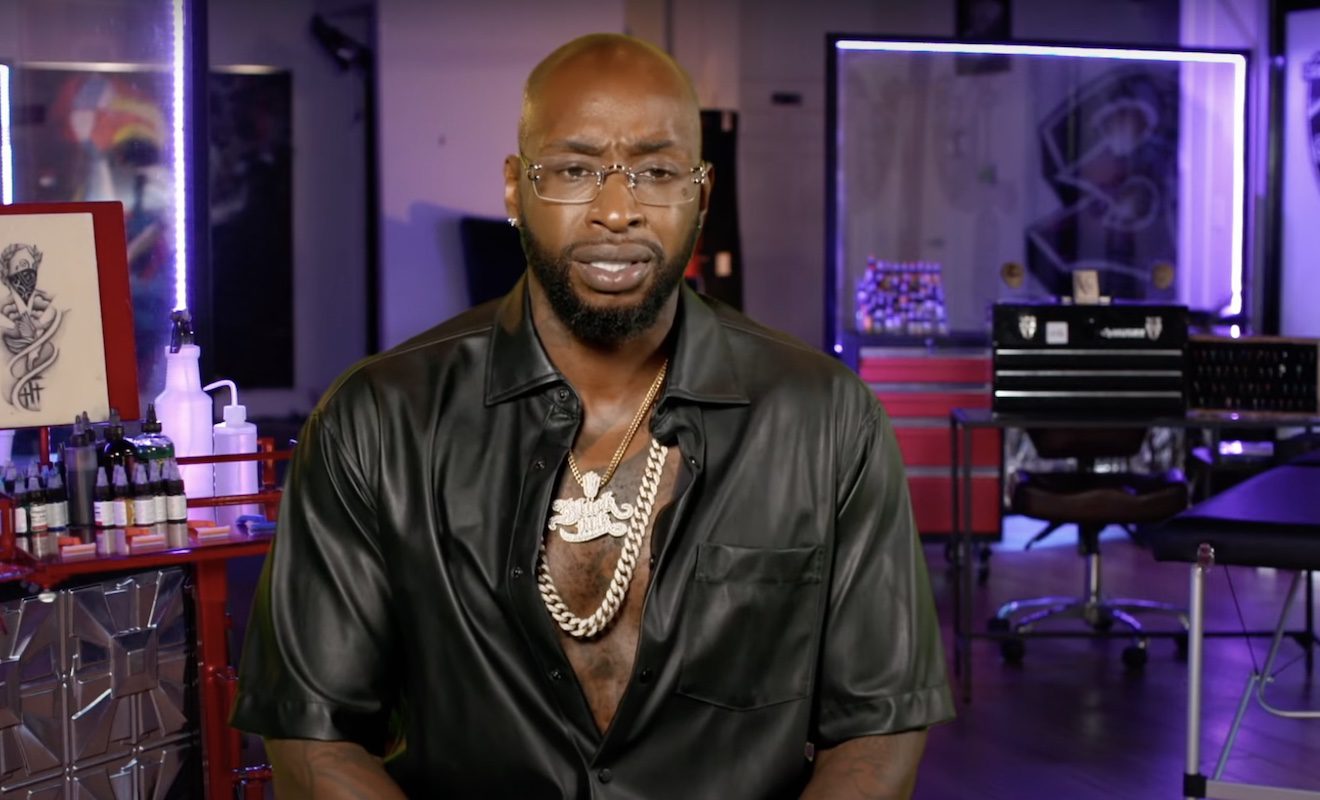 Ceaser has had problems in his relationship with Suzette.
"Black Ink Crew" star Ceaser isn't on the best terms with his daughter Cheyenne. At the height of the pandemic, she moved to Atlanta to live with him and his girlfriend Suzette. They had recently purchased a house together. And Cheyenne's mother Crystal thought it would be a good idea for her to spend some time with her father. However, things went left. Cheyenne began to feel as if Ceaser was treating Suzette's children better. She told her Instagram followers that the breaking point was when Ceaser allegedly told her to wash the dishes one evening. Cheyenne went on to take a shower instead. And she alleged that Ceaser got angry and put his hands on her.
Ceaser has denied getting violent with Cheyenne. However, this wasn't the only controversial situation that occurred. Cheyenne also clashed with Suzette. She accused her of being a gold digger with content on P*rnhub. Suzette clapped back with accusations regarding Cheyenne's s*x history.
Fans of the show felt Suzette went too far. However, Ceaser said that he felt as if Cheyenne was the one in the wrong. He doesn't think it was appropriate for Cheyenne to get into a war of words with an adult.
Since then, Ceaser told followers he had to remove Cheyenne from his life because he feels she betrayed him. And he's accused her of lying on him when she made the abuse accusations.
Interestingly enough, Ceaser has been clashing with Suzette on the last two episodes of "Black Ink Crew." And there are moments when he has accused Suzette of not caring about his fallout with his daughter. In fact, he feels she's been a bit selfish as he's been stressed about the deterioration of his relationship with Cheyenne.
On the recent episode, Suzette and Ceaser actually had a major blowup. And Ceaser told Teddy and Puma that he was thinking that he and Suzette need a bit of a break from each other.
Well, Suzette recently took to social media to reveal her current status with Ceaser.
Click next for the details.