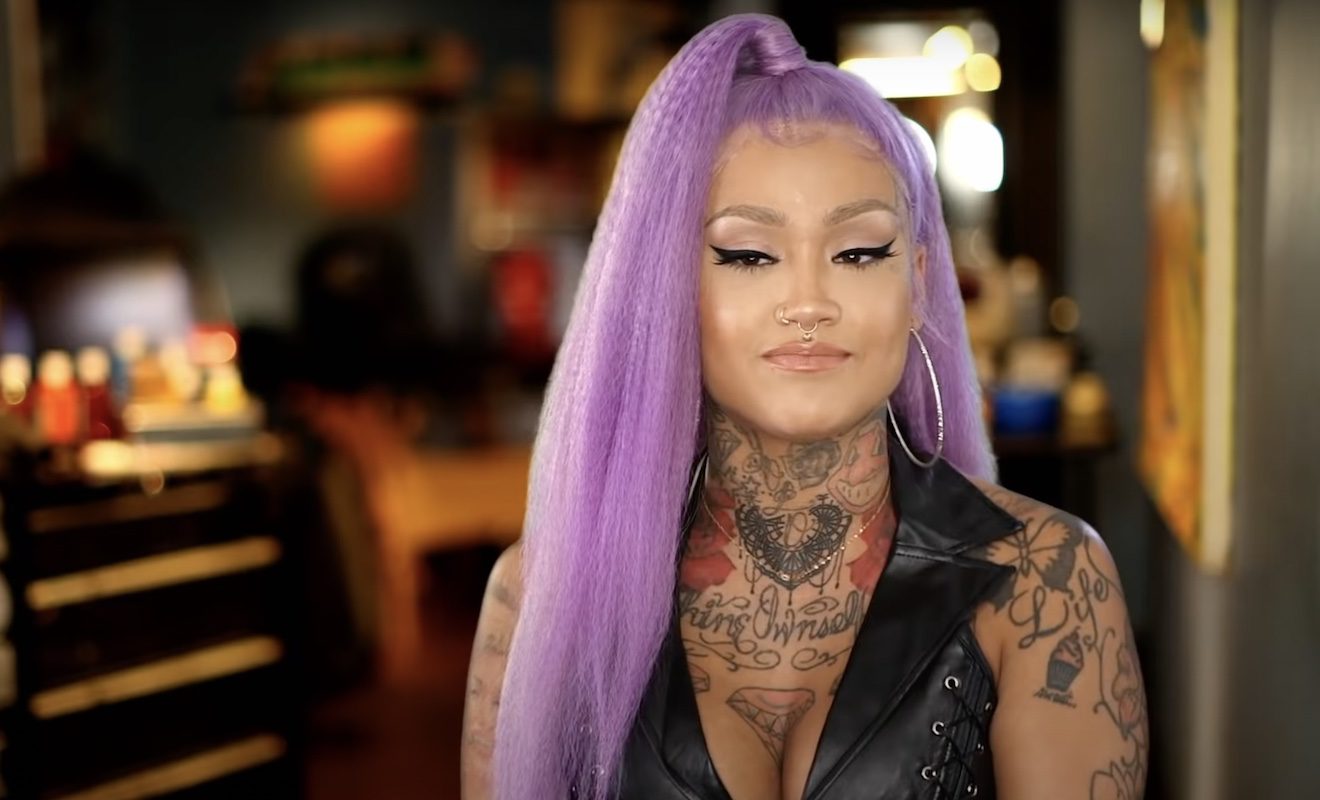 Donna has been speaking out since her departure from "Black Ink Crew."
"Black Ink Crew" star Donna is used to having controversial moments. However, her exit from the show is probably the biggest controversy she's had to date. Donna and Alex's relationship received criticism. Over time, the group took issue with how they believed Donna treated him. They felt she was toxic. And they accused her of being abusive. As for Alex, he only gave life to the speculations. After he and Donna got into an argument, he told producers she was responsible for a scratch on his face. So Donna was iced out. Ceaser straight out refused to allow her inside of his shops. Her time on the show came to an end.
Interestingly enough, Alex would later walk back his comments. He said that what actually happened was he was shaving while they were arguing. So he wasn't paying enough attention and cut himself by accident.
However, Puma and Ceaser weren't moved by this. They still believe that Donna was abusive.
In response to this, Donna has accused Puma and Ceaser of using her to deflect from their own issues. And they aren't the only two she has beef with. In fact, she feels Alex threw her under the bus. To no surprise, the drama from the show played a role in their breakup.
Well, Donna recently had more to say about the "Black Ink Crew" cast. She called out Ceaser for his treatment of his daughter Cheyenne. Plus, she made some interesting accusations about Young Bae, Tati, as well as Teddy, and Puma.
Click next for the details.