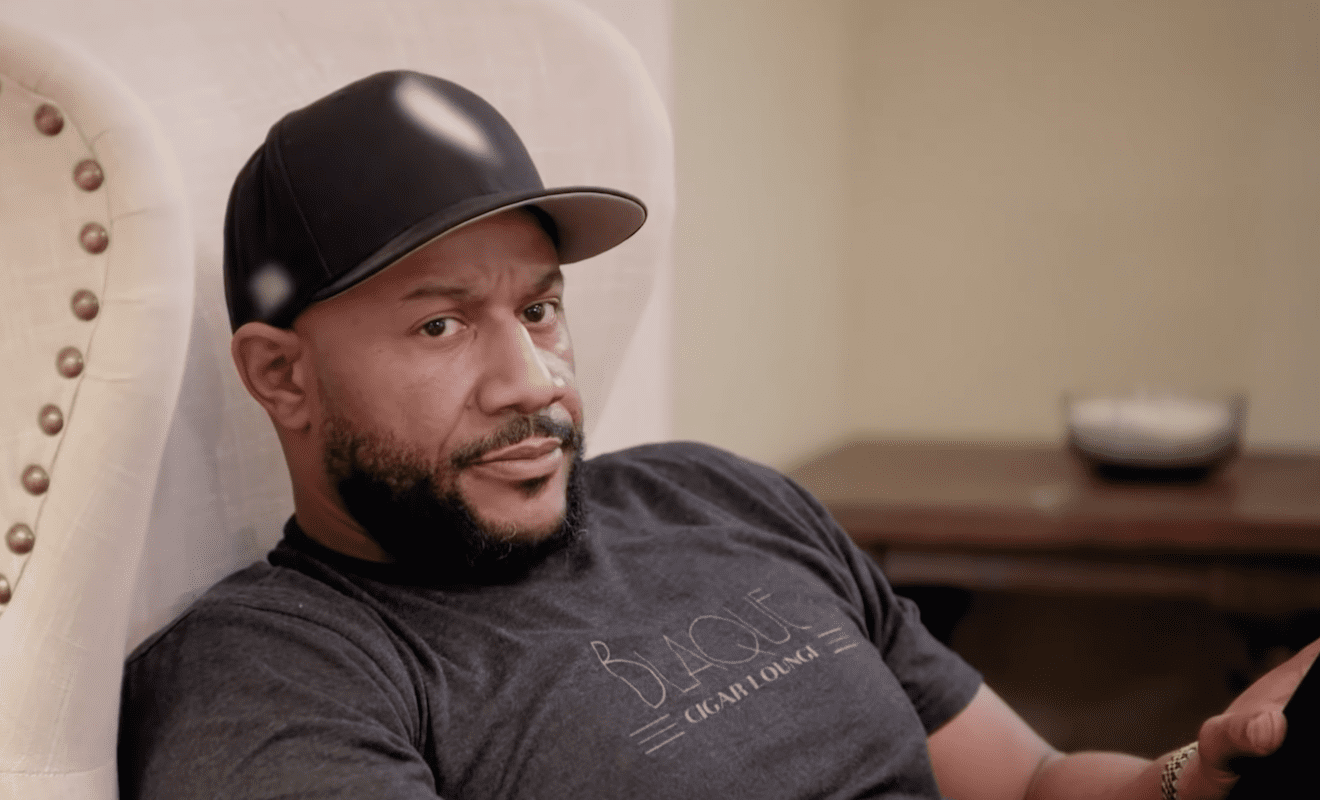 Melody explains why the kids didn't make Martell's book signing.
Melody and Tiffany catch up after the slumber party. Tiffany makes it clear that she didn't like how her conversation with Stormi went. Melody thinks Tiffany should remember how she was received when she first came into the group. And while Stormi and Tiffany don't have to be friends, Melody still wants them to be cordial.
The book signing is discussed.
Melody says she was made aware of a signing two days prior. She had another death in the family and planned a trip so the kids could attend the funeral. And Melody didn't like that Martell planned this event during her time with the children. She thinks Martell does little things to still have control over her.
Tiffany reflects on her own failed marriage. She realizes that her ex-husband really did love her and her son. But she didn't appreciate it at the time because she wanted a more luxurious lifestyle.
Kimmi gives LaTisha an update about KeKe.
LaTisha and Kimmi recap their drama at the reunion. Kimmi wants LaTisha to know that she would never cut her out of her life. And they agree that they will move on from past misunderstandings.
Melody's slumber party is discussed. And Kimmi says she was really surprised to see LaTisha's cousin KeKe there. LaTisha says she didn't know Melody and KeKe were close like that.
Kimmi goes on to tell LaTisha that she was a topic. She didn't think this was cool because LaTisha wasn't able to attend to defend herself. At this point, LaTisha wants to have a sit-down with her cousin. This way she can get to the bottom of things.
Louis and Marsau come to an understanding.
Maurice is able to get Louis and Marsau to agree to hash things out after they clashed at the reunion. Marsau is offended by comments that Louis made about his marriage to LaTisha. He recalls Louis saying that it's a "bad marriage." Producers flash back to a scene of Louis and Tiffany's green screen interview. Tiffany said that LaTisha and Marsau probably don't have all that great of marriage because they aren't good at communicating. Louis nodded in agreement.
Marsau asks Louis who he thinks he is to even speak about his marriage. Maurice and Marsau tell Louis he should at least get to know people personally before he has strong opinions. Louis can understand this and he apologizes. But in a green screen interview, Louis doesn't feel he did anything wrong. He catches on fast. And he decided to play the game with Marsau.
Martell meets with his manager Melneka to discuss another business opportunity. He's working on a cookbook and book focusing on fitness and health. Melneka also suggests Martell take the kids to Times Square in NYC to take a photo in front of a billboard promoting the book. He also mentions that it has to happen on a weekend he has the kids, unlike his book signing.
Lastly, she suggests to Martell that he should host a wine tasting in Atlanta. When Martell brings up inviting the Scott brothers, Melneka lets him know to keep his name above the rumors and drama surrounding what went down around the season 3 reunion. Martell agrees.
Stormi and Tiffany come to an understanding.
Stormi invites Tiffany for a one-on-one in an effort to get to know her better. Firstly, Stormi apologizes to Tiffany. Tiffany appreciates the effort Stormy's making to get to know her. During their conversation, Tiffany brings up that she feels as if she's misunderstood. Things turn serious when Stormi reveals she almost died while giving birth. This leads Tiffany to empathize and speak about her time in the foster care system.
LaTisha and KeKe have a tense conversation.
KeKe stops by Blaque Cigar Lounge for a tense conversation with her cousin LaTisha. When they start talking, LaTisha brings up what KeKe said about her at Melody's event. She lets KeKe know that she didn't have an issue with her for KeKe to speak about things told in confidence. In an interview, KeKe reveals that LaTisha spoke about her personal business with Martell and Melody.
LaTisha felt it was necessary to tell the Holts about KeKe's situation because they were inviting her into their home. She then suggests they just cut ties instead of going back and forth about this. Then, LaTisha brings up that Melody could've been lying to KeKe about her and Marsau. Before things get worse, LaTisha walks out and calls Kimmi to recap the conversation. 

The episode ends as KeKe walks out as LaTisha is talking about her and the interaction with Kimmi.
What are your thoughts about the episode?
View this post on Instagram
View this post on Instagram
View this post on Instagram
View this post on Instagram
View this post on Instagram