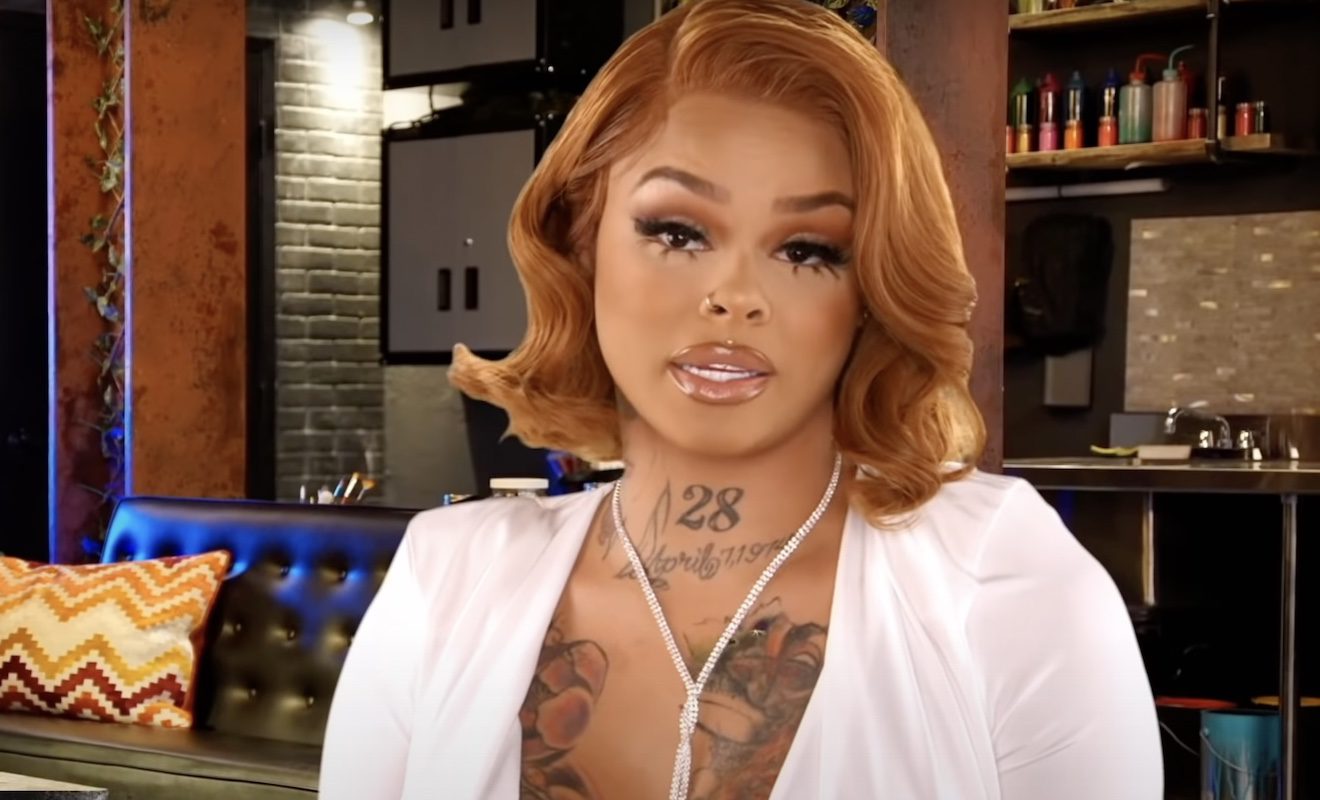 Armani and Barbie are still processing their blowup.
Brittany B comes by IAM to be tattooed by KP who she happens to be friends with. Armani arrives not too long after and recaps her blowup with Barbie. Brittany B feels she handled the situation right because Barbie isn't her friend. And Armani says she is always going to be loyal to KP like Barbie should have been.
Nessie belly paints Danielle's pregnant belly with Barbie. She confirms she quit IAM. And Lemeir doesn't want her at his future shop because of her issues with Ken. Plus, she did agree to go back to KP's shop before their latest fallout. So Lemeir wasn't feeling this.
Barbie talks about nearly coming to blows with Armani. She's really disappointed by how out of control things have gotten. And she really dislikes that KP and Tim made Vudu cry.
Nessie continues to be affected by her fallout with KP.
Vudu and Nessie catch up. They discuss what happened with KP. It's tough because she's currently battling depression. On top of that, reconnecting with her father didn't work out the way she wanted. She realizes they are too different to have a true relationship.
Columbus Short brings his wife to Nessie's place to get tattooed. Nessie tells him that she told him that she wasn't on the best terms with KP. Columbus gets upset and says Nessie didn't tell him this. He calls KP on the spot and KP says that he doesn't deal with Nessie anymore. So Columbus needs to go to IAM for whatever he needs. 
This leads to an argument between Columbus and Nessie. And Columbus says he can't do business with someone who isn't on good terms with a friend he's had since he was a child. So he and his wife leave. 
KP fires Star.
Back at IAM, Armani tells Tim and KP that she met with Barbie recently to hash things out. They don't have beef but she did find out that Star has been hanging out with Barbie and Lemeir. Star says she can hang out with who she wants. And KP's enemies don't have to become hers. However, neither KP nor Tim agrees. And KP tells her she's fired. Barbie's explosive reaction to this makes KP feel justified by his decision. 
After a nasty encounter with Columbus, Nessie goes to see Kat. Since leaving the Chicago crew, Kat has opened a successful tattoo shop in Beverly Hills. Things have changed a lot. Kat is a mom and engaged to NFL player Jamie Collins.
Kat says she can relate to what Nessie is going through. She believes that the men in 9 Mag hated on her. So it encouraged her to open her own shop and be in control of her life. She invites Nessie to try out to be a guest artist. 
Kat gives Nessie a fresh start.
After hearing what Danielle thinks, Lemeir agrees that it's not a good time for him to open up a tattoo shop. He already has too much on his plate.
Barbie confronts Bone. She saw text messages that confirmed he's been cheating on her again. When she asks him why he can't be faithful, he says it's because she doesn't support him. But Barbie doesn't want to support him because he cheats on her. So she gives him the engagement ring back. When she gets outside, she breaks down in tears because she feels Bone was so nonchalant when she's done so much to make things work. 
Nessie has her try out for Kat's shop. And it goes well. She will now guest spot at Enigma.
What are your thoughts on the episode? 
"We have a booth available, you're more than welcome to come and try out for a guest spot…" ????

Nessie catches up with Kat who is currently livin' it up in LA with her own shop. #BlackInkCompton pic.twitter.com/ggMyGqT4KX

— Black Ink Crew (@BlackInkCrew) April 19, 2022