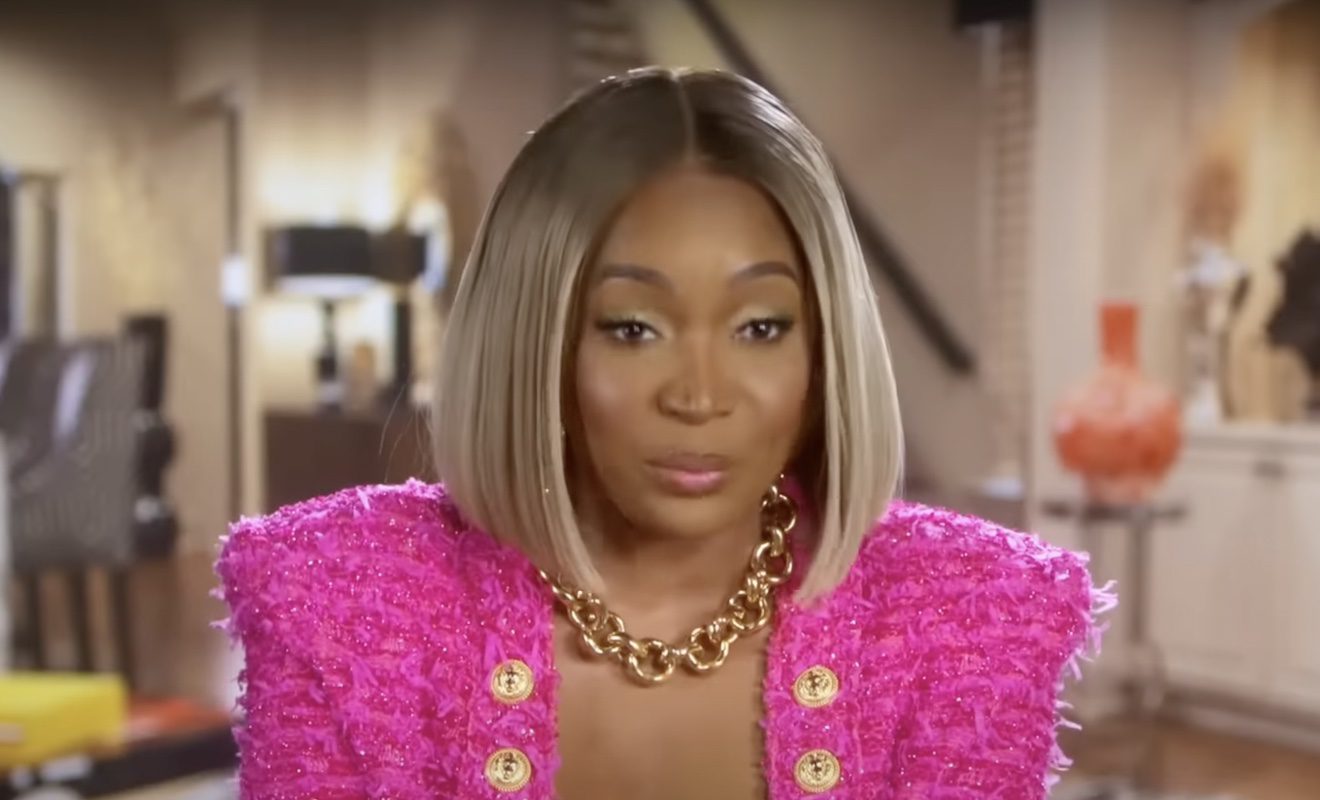 Kandi Burruss didn't expect to clash with Marlo Hampton on the current season of RHOA.
"Real Housewives of Atlanta" star Kandi Burruss told fans she clashed with Marlo Hampton on the current season. It caught her off-guard because she's been advocating for Marlo to get a peach for years now. So she thought that she was on good terms with Marlo. But when words were exchanged, it got really nasty. Kandi even told fans that she does think that she went too far with her clap back. However, she and Marlo were able to hash things out after they wrapped up filming. They did so over food and it seemed as if the issue was behind them.
Well, it seems as if the peace is over. During the season 14 premiere, Marlo didn't like how much criticism she received for her Le'Archive fashion event. Kandi and the others question how it would be profitable for her. They thought the event should have been a fashion show instead. Plus, Kandi and Kenya Moore questioned how Marlo makes money.
Marlo would later admit that it really bothers her when the others discuss her finances and their theories about how she gets cash.
Interestingly enough, Marlo recently took issue with comments Kandi made when she appeared on "Watch What Happens Live." She clapped back and Kandi wasn't impressed.
Click next for the details.