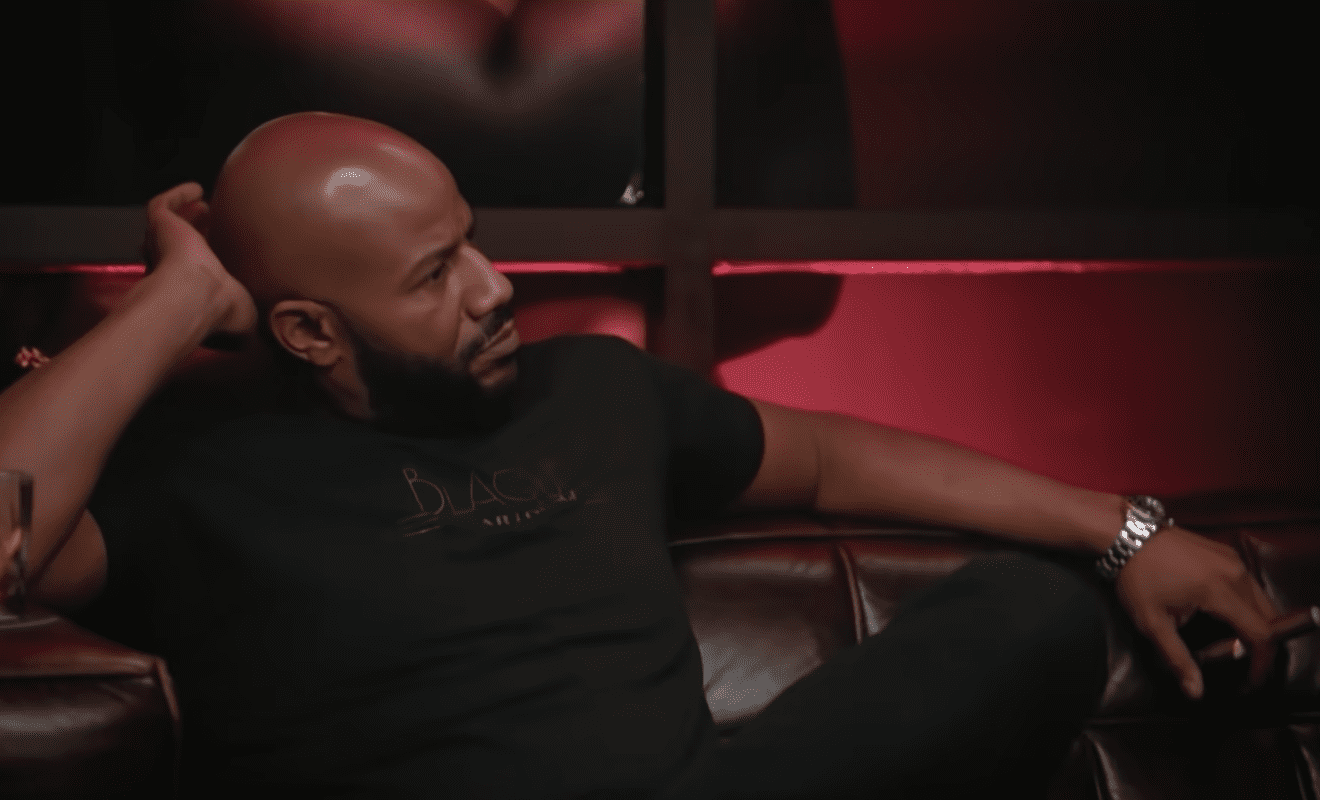 Tiffany has a tough conversation with her parents.
Tonight's episode begins at Louis and Tiffany's home. Tiffany's nervous about her upcoming trip to Utah. She's going to have a conversation with her parents about what she's going to do and it could upset them. Yet she feels this is important to know her legacy, especially for her biological child.
So, she's hosting her parents at her home. When she tells them what she's going to do, her mom can truly relate as she didn't know her father. Her dad had reservations because he felt Tiffany would replace them. Fortunately, this isn't the case.
LaTisha puts her foot down.
Meanwhile, LaTisha and Marsau are on-site in Bessemer, AL with Miss Wanda to view a potential food truck. The truck is in poor condition and it couldn't even start up. Marsau's still hesitant about giving her the money, especially after LaTisha tells Marsau they're going to be giving the money to Wanda instead of loaning it to her. He also brings up how Wanda doesn't have any business experience.
However, LaTisha is adamant about making this happen and brings up how Marsau contemplated going back into business with Martell. She says Martell is the source of all of the cheating rumors. So it's hypocritical in LaTisha's mind how Marsau can question Miss Wanda and this food truck and not question Martell. While Marsau thinks Miss Wanda tried to destroy their marriage, LaTisha says that's what Martell did.
However, Marsau is still skeptical.
Tiffany gets some key clues.
Finally, Tiffany and Melody are on the road to finding answers about Tiffany's biological father. Previously, Tiffany's mom believed it was another man that was her father. However, a DNA test performed determined this wasn't the case.
So they're on the way to visit a local paper to find answers. While in the car, Tiffany gets advice from Melody about Louis and potentially having another baby. Melody lets Tiffany know that she should take the hints Louis dropped about not having enough time for him already.
They make it to a local newspaper archiver in Greene County, AL, and they discover some potential clues. White people left the local school system in droves after 1968. They explain how it was almost a fatal crime to be involved in an interracial relationship, especially for the black man involved. It's believed Tiffany's father is potentially black. The school that her mom attended is no longer open.
They then run into Marcus who owns a barbershop in the town. He potentially knows her mom after being shown a photo. In fact, he met her when she was pregnant. Marcus was able to provide clues for Tiffany and Melody.
LaTisha's family confronts Marsau, again.
Miss Wanda hosts a tasting along with son T-Man and niece Tiffany for the food truck. LaTisha and Marsau stop by and see all of the family. The food truck is important for T-Man as his girlfriend is expecting. He tells Tiffany which rubs his girlfriend the wrong way. He also tells LaTisha and LaTisha's shocked. LaTisha feels this is irresponsible, especially since he's trying to finalize his divorce.
Meanwhile, Marsau runs into LaTisha's cousin Bernard who definitely rubs him the wrong way, and LaTisha talks to Tiffany. Tiffany's also going through a divorce.
Bernard calls Marsau a "controlling freak" for the comments he made about LaTisha's family being from the opposite side of the tracks. He then tells Marsau he has too many women. T-Man then brings up the latest rumor, which leads to Marsau denying the rumor. He says he wasn't at a hotel with another woman. More family members jump into Marsau's face but Marsau explains himself.
LaTisha has Marsau's back.
However, Bernard calls Marsau a liar. 

Marsau does his best to hold his own with the family as LaTisha looks on. Eventually, LaTisha comes over and stands by his side. LaTisha says in their interview that Marsau put himself into that situation by not answering the questions directly earlier.
Eventually, LaTisha steps forward and lets her family know she's standing by him and is doing her best to ignore the constant rumors. She also knows how to find out if Marsau's telling the truth. 

Luckily for Marsau, Latisha calls everyone over to taste her food truck menu. But while they're preparing the food, T-Man tells Wanda about his baby on the way which shocks and frustrates her.
Bernard turns up the heat once more when he overhears Marsau talking about the food truck with T-Man and Tiffany. To make matters worse, Keke walks in.
What are your thoughts about the episode?
View this post on Instagram
View this post on Instagram
View this post on Instagram
View this post on Instagram