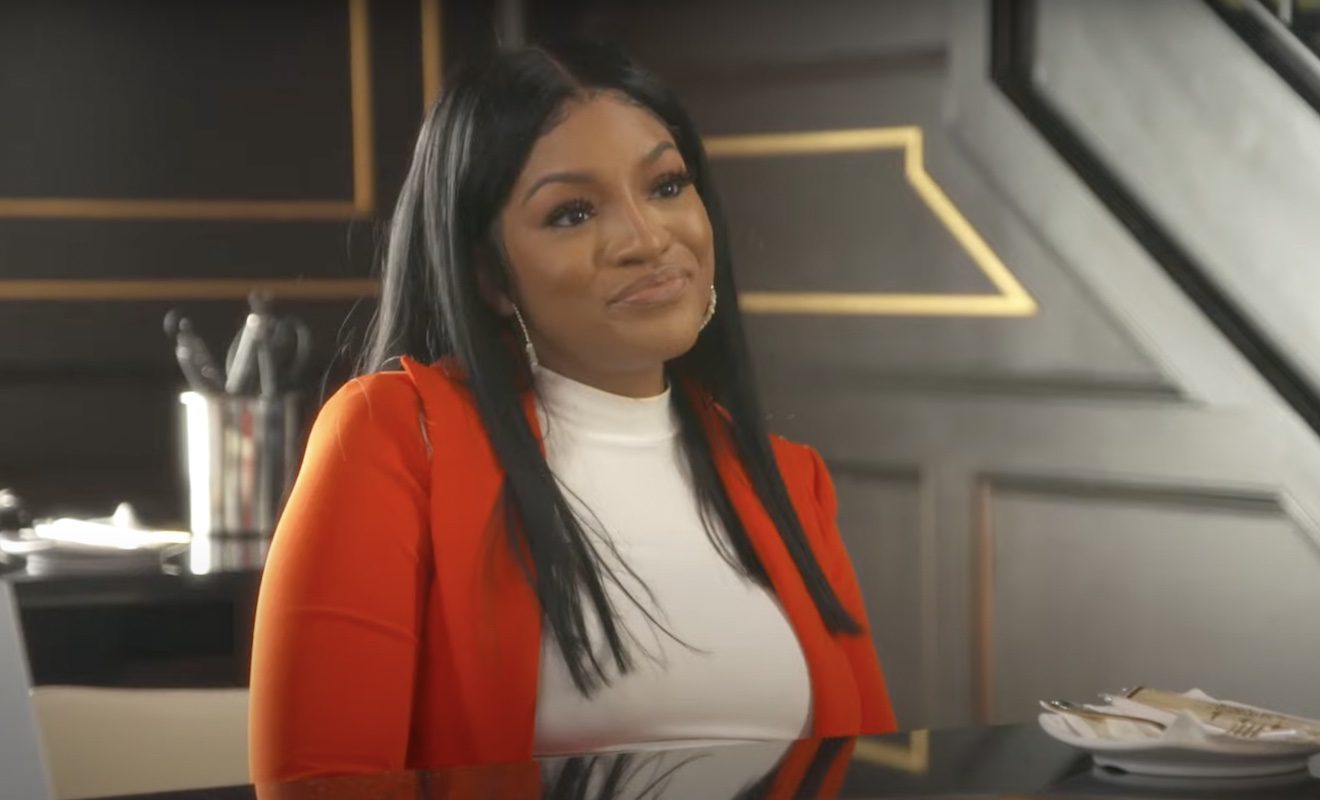 Sanya Richards-Ross and Drew Sidora's friendship withered away quickly on RHOA.
"Real Housewives of Atlanta" newbie Sanya Richards-Ross is already having an eventful first season. On the latest episode, the ladies continued their time in New York. The plan was for everyone to go see Kandi Burruss' latest Broadway show, "Thoughts of a Colored Man." Before they even left Atlanta, Sanya was beginning to side-eye Drew Sidora. She watched as Drew clashed with Sheree Whitfield. Drew's assistant Anthony claimed that Sheree didn't pay him when he was her assistant. However, Sheree said he never worked for her. And she was turned off by Anthony gossiping to her about Drew and Ralph Pittman. In fact, she accused Anthony of accusing Ralph of being gay.
Drew wasn't feeling this. So she went off on Sheree and Sheree's friend for bringing this up while the group was out having dinner. To no surprise, Sheree and Drew's issues were discussed during the New York trip. Kenya Moore and Kandi expressed that they felt Drew was mad at the wrong person. And the only person she has a bone to pick with is Anthony.
So Drew apologized to Sheree. But it still seemed as if she didn't really believe that Anthony called Ralph gay.
Sanya looked on and came to the conclusion that Drew is moving in a way she just doesn't like. So she vented about this to the other ladies. And she decided to confront Drew about everything while they were all together. Drew was caught off-guard. She questioned why Sanya couldn't tell her what she felt in private since they are actually friends. This led to Sanya backing off from the conversation. It seemed as if she planned to drop it until a later time.
Well, things have worsened between Drew and Sanya. The ladies even had a nasty exchange recently on social media.
Click next for the details.