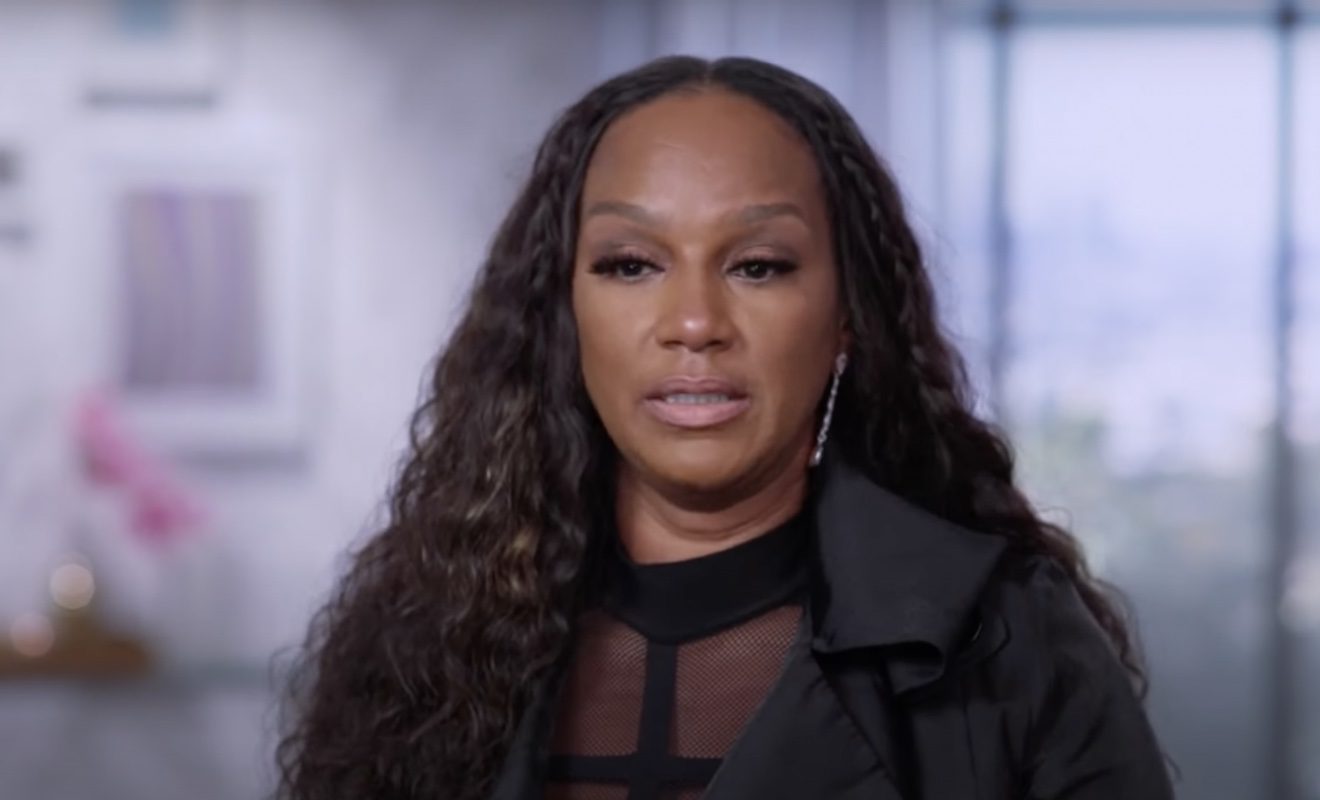 Jackie Christie's actions were upsetting for Angel Brinks.
"Basketball Wives" star Jackie Christie has been receiving some backlash from fans after the recent episode. Jackie and DJ Duffey are the two people Angel Brinks decided to confide in about her relationship. Although she was all smiles at the gender reveal, she did tell Duffey that Roccstar does have his flaws. And one thing she doesn't like is how he talks to her when they argue. In her opinion, Roccstar can be very disrespectful. So this just leads to tension in their relationship. Angel also told Jackie that she was slow to tell her mother that she is pregnant. She wasn't sure that the baby news would be welcomed. Her mother didn't know Roccstar well at the time. Plus, her mother worries that Angel's personal life could become too stressful while she tried to balance being a successful businesswoman.
Duffey eventually told Jackie about her previous conversation with Angel. And Jackie heard it as Angel not being happy in her relationship. So she brought this up when she was hanging out with Angel and Roccstar. Roccstar was angry. He threatened to expose Duffey to her boo Iman. Roccstar said that he would spill information about Duffey that would make Iman want to walk away from their relationship.
Angel also took issue with Jackie discussing her concerns about Angel and Roccstar to Jennifer Williams. Jackie and Angel argued about this at Brandi Maxiell's food tasting for her upcoming book camp. And Angel stormed off before breaking down in tears.
Some fans of the show have been critical of Jackie's actions on social media. They feel she should mind her business. And other believe she's been doing the most because she doesn't have her own storyline.
Well, Jackie had something to say in response to these opinions.
Click next for the details.